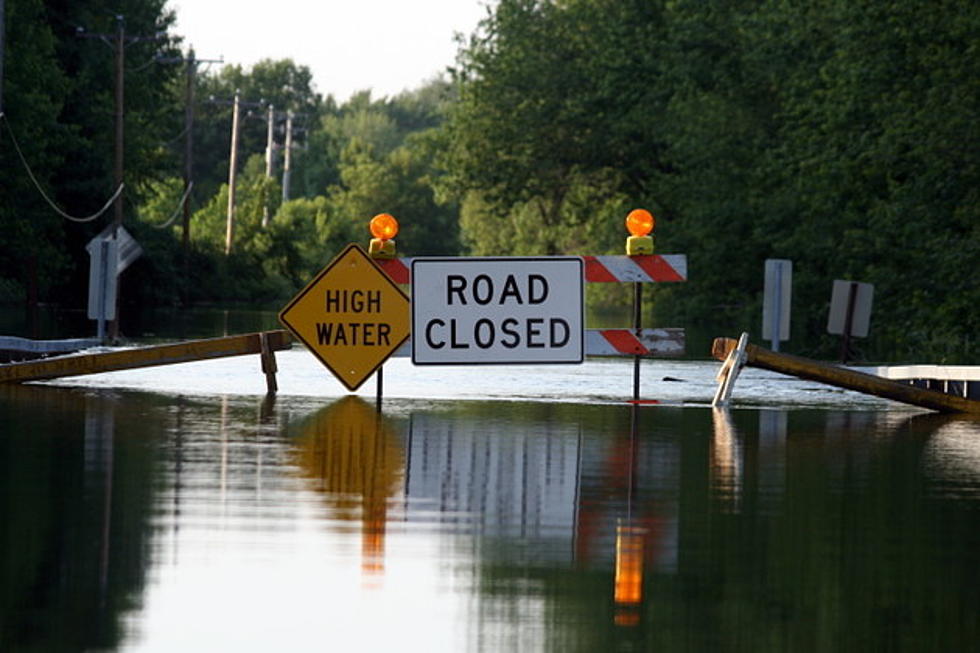 Numerous Lafayette Parish Road Closures Due to Flooding
Road Closed (ThinkStock)
It's going to be another soggy workday around Acadiana, and due to overnight showers, we already have numerous road closures due to flooding.
The Lafayette Parish Sheriff's Office has released a list of current road closures around Lafayette Parish. Certainly, this list will change throughout the day as more rain moves across Acadiana. We'll keep this list updated, and you can also check road closures HERE from the Lafayette Consolidated Government.
From our new partners KATC -
Roads closed:
Arceneaux Road at Potier Road
Benoit Road at Gayle Road
Benoit Road at Mills Street
Bonin Road from Ambassador Caffery to Fortune Road
Chemin Metairie at Briar Green Drive
Chemin Metairie to Fortune Road
Chemin Metairie at Kirkwood Lane
Gallet Road
Heritage Avenue at Griffin
Janvier Road at Gloria Switch Road
Landry Road at Dassass Road
800 block of Malapart Road
Mermentau Road at Savoy Road
Mills Street at Rue Scholastique
Mills Street at Malapart Road
Mills Street from Benoit Road to Vatican Road
N Larriviere Road at Young Street
Oak Springs Lane at Dillon Road
400 block of Pecan Grove Road to Shell Lane
Renaud Drive from Mills Street to Heide Circle
600 block of Ridge Road
2800 block of Robley Drive
S Larriviere Road to Young Street
Saint Charles Street at Saint John Street
1900 block of Savoy Road to the Vermilion River
Savoy Road at Gallet
3500 block of Verot School Road
W Gloria Switch Road at Desoto Road
W Willow Street east of Pecan Grove
KEEP READING: Get answers to 51 of the most frequently asked weather questions...
More From Classic Rock 105.1