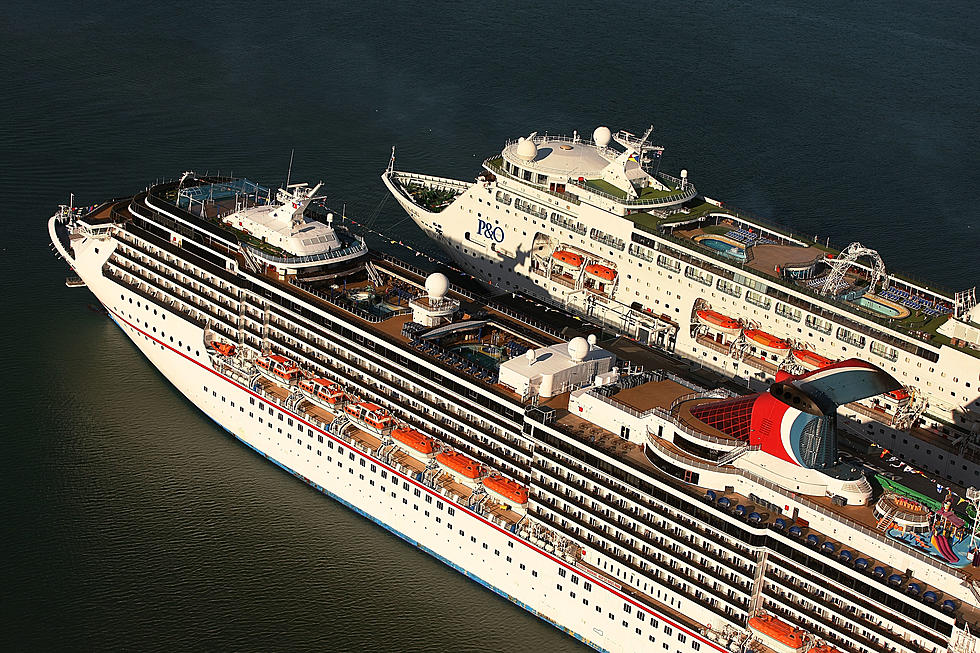 Nude Cruise Planned for Carnival Pride in 2022
Brendon Thorne, Getty Images
The pandemic of the past year has certainly taken its toll on travel. I know I personally have postponed three international trips this year including a cruise. The cruise industry has been particularly impacted during the pandemic since cruise ships were some of the coronavirus's first "hot spots" at the beginning of the pandemic early last year.
While cruising might not be on everyone's "to-do" list right now. One company is banking on the fact that in 2022 people will once again want to hit the high seas aboard a lavishly appointed luxury cruise ship. Oh, and the people who book with Bare Necessities, will have the opportunity to sail away au naturel. 
If you didn't pick up the hints, Bare Necessities has booked the Carnival Pride for a cruise that sails in February of 2022. This will be a clothing optional cruise. Yes, people will be "nekkid" at the buffet line, playing shuffleboard, and competing in staged belly flop contests.
The cruise is set to sail from Tampa Florida. The itinerary includes stops in Panama, Colombia, Bonaire, Curacao, and Puerto Rico. The projected sail date for The Big Nude Boat is February 13th, the day before Valentine's Day. I mean, what could be more romantic than you and your dearly beloved surrounded by thousands of...Okay, let's not focus on the romance of the trip.
Recent surveys suggest that among the cruising public about three-quarters of those surveyed said they had planned on returning to cruising in a few years. I know that's how we feel at our house. I figure the cruise lines will be fighting for their very survival and they are going to make sure everyone is as safe as possible.
I am just not sure about how "sanitized for my protection" the rest of the ship will be when you considered there will be a lot of skin on surface contact. As far as the nudity goes, are we even bothered by that anymore?
Just watch any celebrity awards show and you'll see at least one insecure female attempting garner attention by leaving most of her clothes at home. So, why can't the same be said for cruising? Because a bunch of old "nekkid" people waiting to grab a latte on the Lido deck just isn't my idea of relaxing. Maybe that's why.
Oh, and since we are discussing cruises, let's talk about another aspect of the cruise lifestyle, the excursions. Here, as you can see, our tongue is firmly planted in our cheeks.
10 Excursions Everyone Needs to Take in South Louisiana
More From Classic Rock 105.1