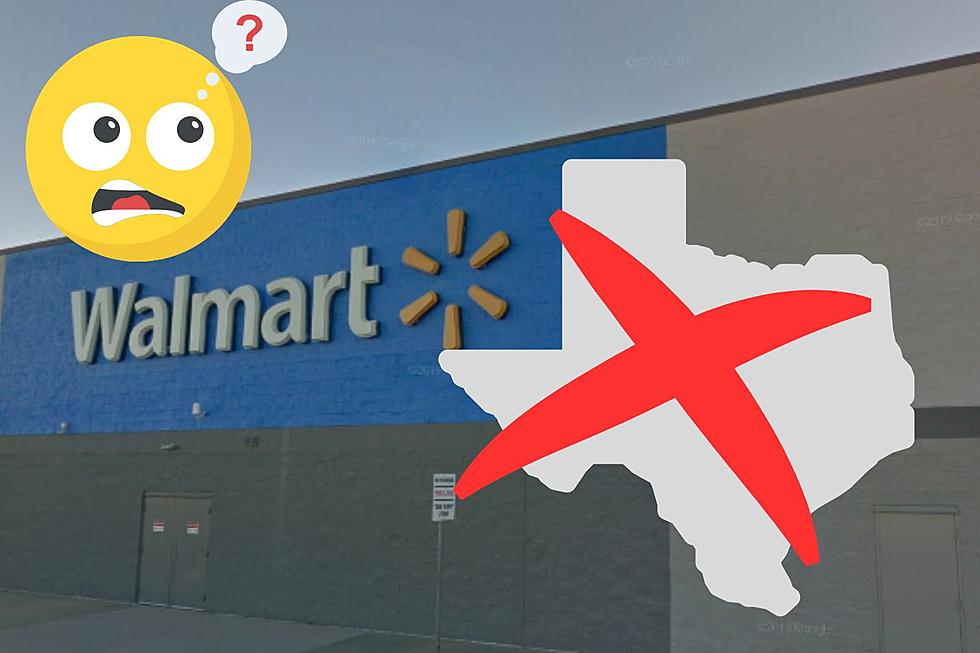 Did You Know It's Illegal for Texas Walmarts to Carry This?
Via Google Street View, CANVA
We All Know There is One Place We Can Get Just About Anything.
Why make multiple stops when you can make just one stop and be done with it? Yes, you will probably have to deal with a very frustrating self-checkout situation however most of the time, Walmart will have what you're looking for and at a cheap price.
If You Are Planning a Big Party You Can Get Everything for Your Big Event Except One Thing.
Did you know that you can't purchase liquor in Texas Walmarts? It's not that Walmart doesn't want to. In fact, they are so determined to sell liquor in Texas that they have gone as far as to sue the Texas Alcoholic Beverage Commission. According to the Texas Tribune, "Texas is the only state in the nation that does not allow publicly traded companies, like Walmart Inc., to obtain liquor permits — but they are allowed to sell beer and wine."
Walmart Claims That the Law is Discriminatory.
Walmart won't go down without a fight, they went to the U.S. Supreme Court and they were turned away and now they will have to prove "intentional discrimination" before a federal trial court. Did you know that Texans own 98% of liquor stores in the state?
Is This Protecting Texans From Wreckless Consumption?
According to TexasTribune.com "Lawyers for the Texas Alcoholic Beverage Commission said the law is in place to make liquor less readily available and curb its consumption."
Sorry Texans, You Won't Be Seeing Liquor Sold in Walmarts Anytime Soon.
This battle has been going on since 2015 and it doesn't look like TABC nor Walmart are willing to bow down.
Best Happy Hours in Shreveport-Bossier
Best Shreveport-Bossier City, LA Restaurants For Summer of 2023
These are the top-rated restaurants in the Shreveport-Bossier City, LA area via Yelp! heading into summer 2023.
[PHOTOS] The Hot New Trend in Master Planned Texas Communities? 'Beachfront' Lagoons
Some of these new master-planned communities also offer amenities that may include pickleball courts, pools, fishing ponds, cafes, playgrounds, garden areas, and even schools.
More From Classic Rock 105.1