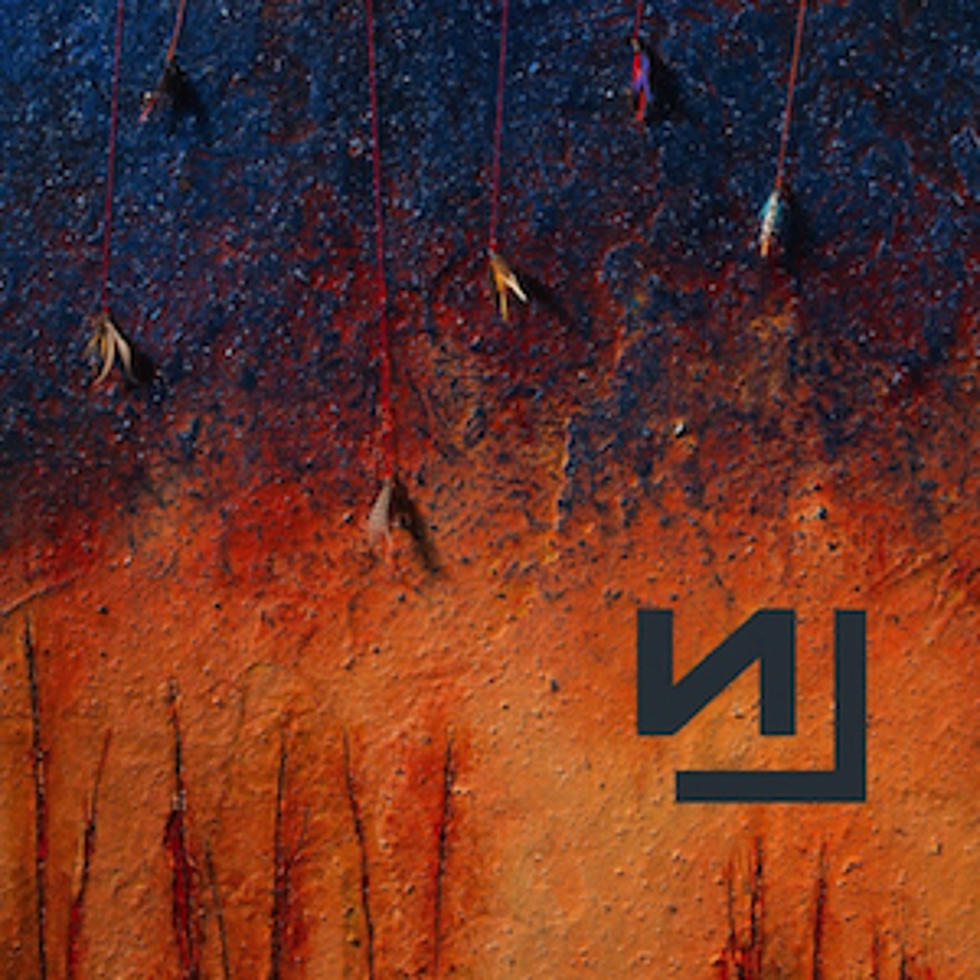 Nine Inch Nails Stream New Album 'Hesitation Marks' in Full
Columbia Records
The wait is over! After five years of anticipation, Nine Inch Nails fans finally have an entire new album to soak in. Although Nine Inch Nails' new offering 'Hesitation Marks' won't see an official release until Sept. 3, the album is now available for streaming in full at iTunes.
Several new NIN songs have been unveiled preceding the release of 'Hesitation Marks.' Trent Reznor and co. have already introduced fans to the single 'Came Back Haunted,' along with the tracks 'Copy of A' and 'Everything.' The song 'Find My Way' has also been made public, debuting through a live performance in Japan at the 2013 Fuji Rock Festival.
The 14-track version of 'Hesitation Marks,' which clocks in at just over an hour, has been made available for streaming via iTunes. However, fans will have to wait until Sept. 3 to experience the 18-track deluxe version, which includes a 42-minute conversation with Trent Reznor.
"I've learned to recognize, a lot of it forced through the process of recovery, that I'm wired wrong in certain ways, the chemical balance of my brain is off in terms of depression a little bit," Reznor recently told The Guardian. "This record was written as the other side of that journey. The despair and loneliness and rage and isolation and the not-fitting-in aspect that still is in me, but I can express that in a way that feels more appropriate to who I am now. And often that rage is quieter."
To hear 'Hesitation Marks' in full, click here to pop open your iTunes player. Then click "Listen Now" under the album artwork. Enjoy!
More From Classic Rock 105.1