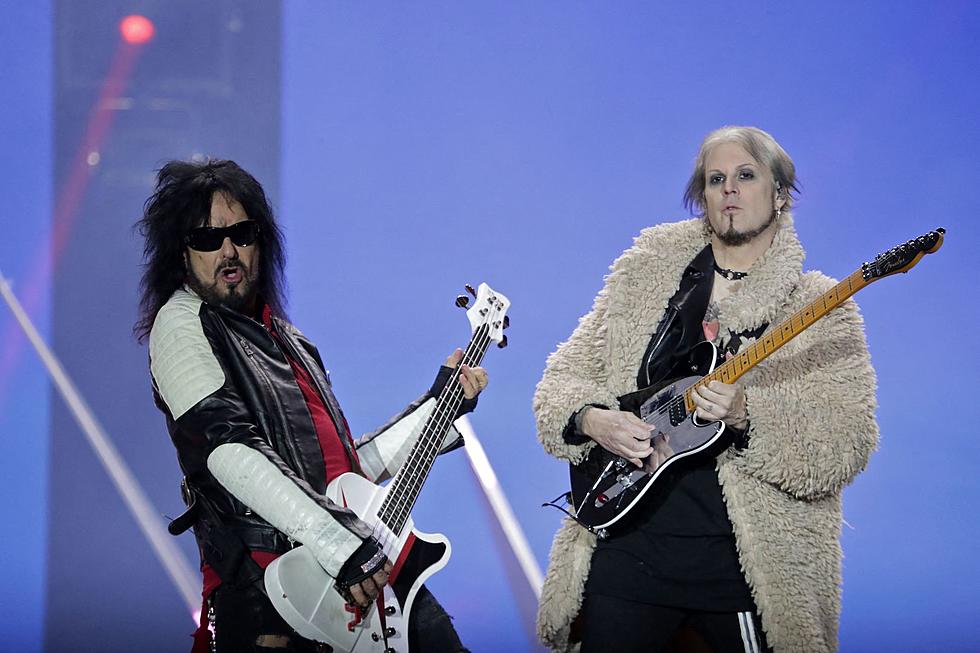 Nikki Sixx + John 5 Have Been 'Writing Random Riffs,' Could Motley Crue Release New Music?
AFP via Getty Images
Motley Crue may be touring again, but will they create more new music? In a recent post on social media, Nikki Sixx said that he and John 5, who recently joined as a touring guitarist in place of Mick Mars, had spent some time writing riffs in the studio.
While Crue put out a couple of new songs for the soundtrack to their Netflix biopic The Dirt back in 2019, they haven't released a proper studio album since 2008's Saints of Los Angeles. Their highly-anticipated "Stadium Tour" with Def Leppard, which was announced several years after signing a "Cessation of Touring" agreement in 2015, kicked off last summer.
After a few months of performing, Mars released a statement announcing his retirement from touring, and John 5 was recruited in his place. Mars' statement assured that he was still a member of Motley Crue, so it's unclear if he would have any involvement in any new material by the band if they were to start recording again. But, based on a tweet Sixx posted earlier today, it seems that new music could be on the horizon.
"Great day in the studio writing random riffs with J5," the bassist wrote.
READ MORE: Carmine Appice Challenges Nikki Sixx to Jam-Off After Beefing on Twitter
Sixx has been Crue's primary songwriter since the band's inception in 1981. But, he's also been involved in a plethora of outside projects, and most recently revealed that he plays bass on a new Dolly Parton song. So it's entirely possible that Sixx and John 5 are writing for Motley Crue, for another band, for a John 5 project or for absolutely no reason at all.
The rockers' tour with Def Leppard is set to pick back up in late May in the U.K., and will wrap up in early July. See all of the upcoming dates and get tickets here.
10 Huge Rock + Metal Bands Whose Singer Isn't the Main Lyricist
The lyrics to these bands' songs were mostly written by other members.
More From Classic Rock 105.1