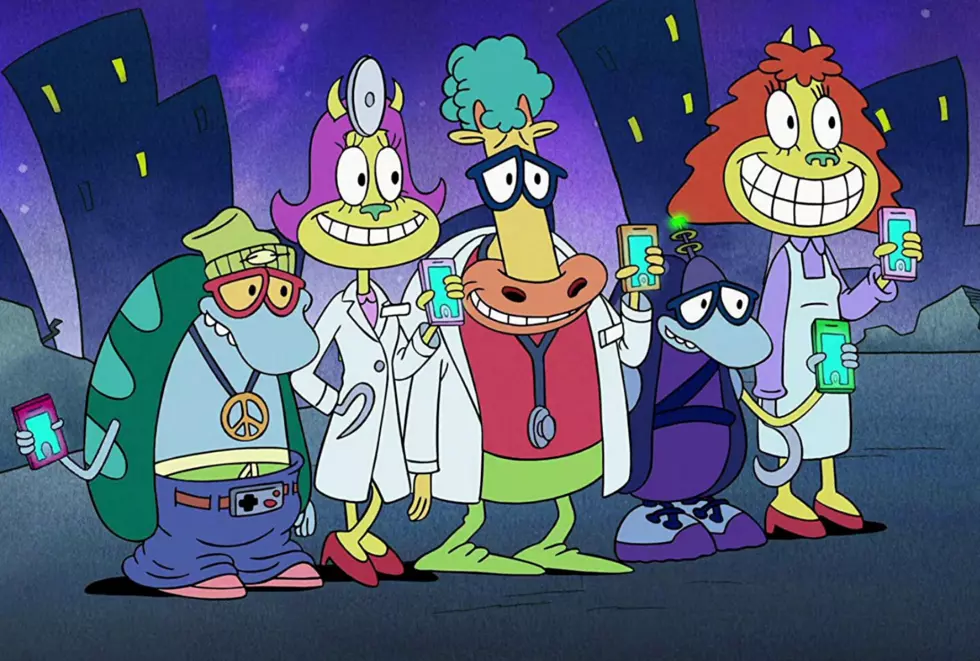 Netflix Signs Deal To Bring Back Classic Nickelodeon Characters
Nickelodeon
It's the battle of the streaming platforms, and Netflix isn't letting Disney+ win without a fight. Netflix has just announced that they will be teaming up with Viacom-owned cable network Nickelodeon for a multi-year contract that will deliver original animated content based on existing Nickelodeon characters as well as new ones. Already slated to be released under the arrangement are specials based on Rise of the Teenage Mutant Ninja Turtles and The Loud House.
The new partnership builds on the previous collaboration between Netflix and Nickelodeon, with the releases of Invader Zim: Enter the Florpus and Rocko's Modern Life: Static Cling earlier this year. This may feel like a strange, surreal dream for '90s kids. After all, the last new Rocko's Modern Life episode aired 22 years ago. According to The Hollywood Reporter, president of Nickelodeon Brian Robbins shared that "Nickelodeon's next step forward is to keep expanding beyond linear platforms, and our broader content partnership with Netflix is a key path toward that goal." It seems like the days of declaring your allegiance as simply a "Disney kid" or a "Nickelodeon kid" are no more — it's about to get way more complicated.
Considering this output deal was announced just one day after Disney+ officially launched, it's pretty clear that this is Netflix's next move in the chess match that is streaming entertainment in 2019. This decision comes right on the heels of the Viacom-CBS merger, and will no doubt influence the outcome of the new arrangement. Stay tuned.
Note: As Amazon Associates, we earn on qualifying purchases.
Gallery — The Best Animated TV Series:
More From Classic Rock 105.1