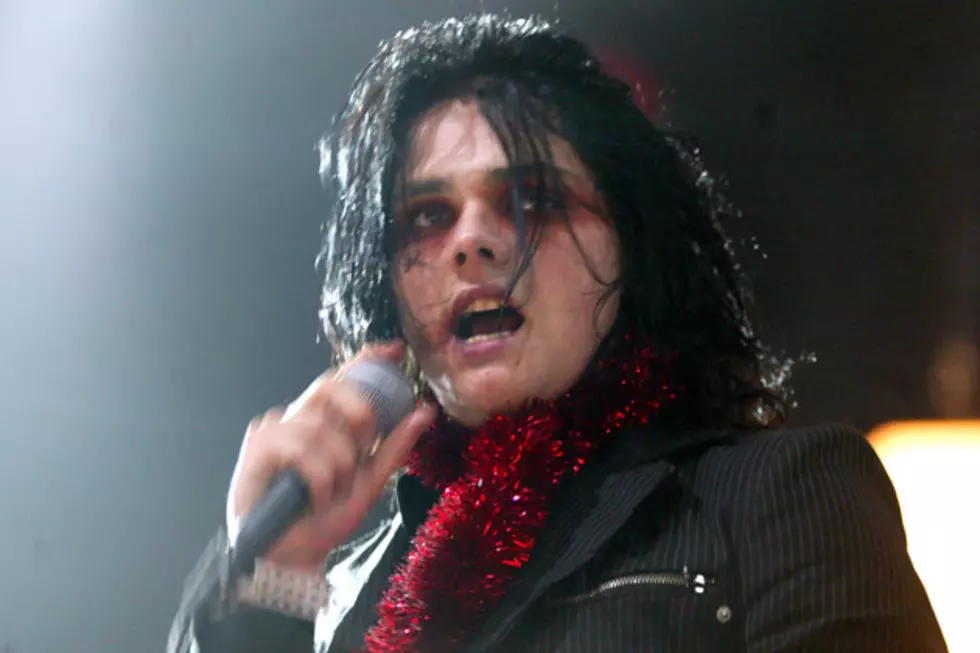 My Chemical Romance Break Up
Matthew Simmons, Getty Images
After a dozen years, My Chemical Romance have broken up. The band posted the news on its website last night.
The statement, which is signed by "My Chemical Romance" and not any one member, reads in full:
"Being in this band for the past 12 years has been a true blessing. We've gotten to go places we never knew we would. We've been able to see and experience things we never imagined possible. We've shared the stage with people we admire, people we look up to, and best of all, our friends. And now, like all great things, it has come time for it to end. Thanks for all of your support, and for being part of the adventure."
The band was formed in 2001 in New Jersey by frontman Gerard Way. Their debut album, 'I Brought You My Bullets, You Brought Me Your Love,' was released the following year. In 2004, they released their major-label debut, 'Three Cheers for Sweet Revenge,' which featured the hits 'Helena' and 'It's Not Okay (I Promise).'
But the band's big breakthrough came in 2006 with the ambitious 'The Black Parade' album, a rock opera about death and the Great Beyond. The big, sprawling Queen-like songs were stuffed with a theatrical sway that helped the album reach No. 2. Their fourth and final album, 'Danger Days: The True Lives of the Fabulous Killjoys,' was released in 2010.
Over the past half-year My Chemical Romance released a handful of songs they recorded in 2009 as singles. They reportedly were working on their fifth album late last year.
Since 2007, singer Way has also been active in the comic-book industry. His series 'The Umbrella  Academy' won a prestigious Eisner Award for Best Limited Series the following year. His new series, based on 'The True Lives of the Fabulous Killjoys,' will be released this year.
More From Classic Rock 105.1