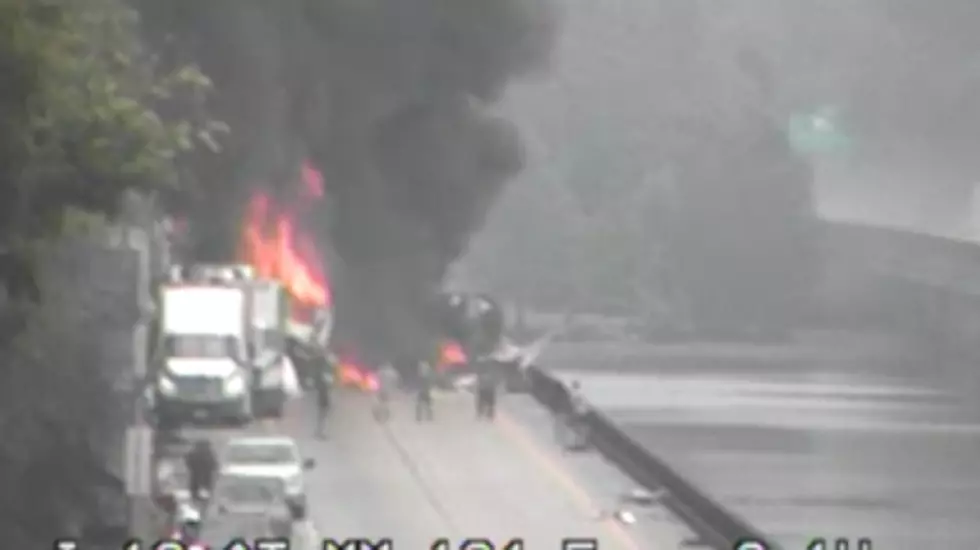 State Police Say 1 Person Dead In Fiery Crash On I-10
DOTD
There is still no timeline on whether I-10 will be opened in either direction.
State Police spokesman Trooper Thomas Gossen says the logging truck is still on fire and is in close proximity to the tanker.
As of now, troopers are suspecting 3 separate crashes at the location involving 1 passenger car and 5 commercial vehicles (3 tankers and 2 cargo haulers). 2 tankers hauling flammable materials.
In addition to the 1 fatality, there are 4 possible injuries.
We have received multiple listener-submitted photos and video of the fiery crash that has closed I-10 in both directions. You can take a look at those pictures below:
[video width="720" height="1280" mp4="https://townsquare.media/site/36/files/2019/08/video-1566848639.mp4"][/video]
This video shows multiple 18-wheelers in a crash with at least one of them on fire.
---
A crash involving an 18-wheeler on fire and other vehicles has forced Louisiana State Police to close down I-10 in both directions at Mile Marker 125 (near Whiskey Bay) on the Atchafalaya Basin Bridge.
Congestion has reached 3 miles long. Westbound traffic is now being diverted at LA 415 (Lobdell). Eastbound traffic is being diverted at I-49. Expect heavy delays, and use US 190 as an alternate route.
No injuries have been reported so far.
More From Classic Rock 105.1