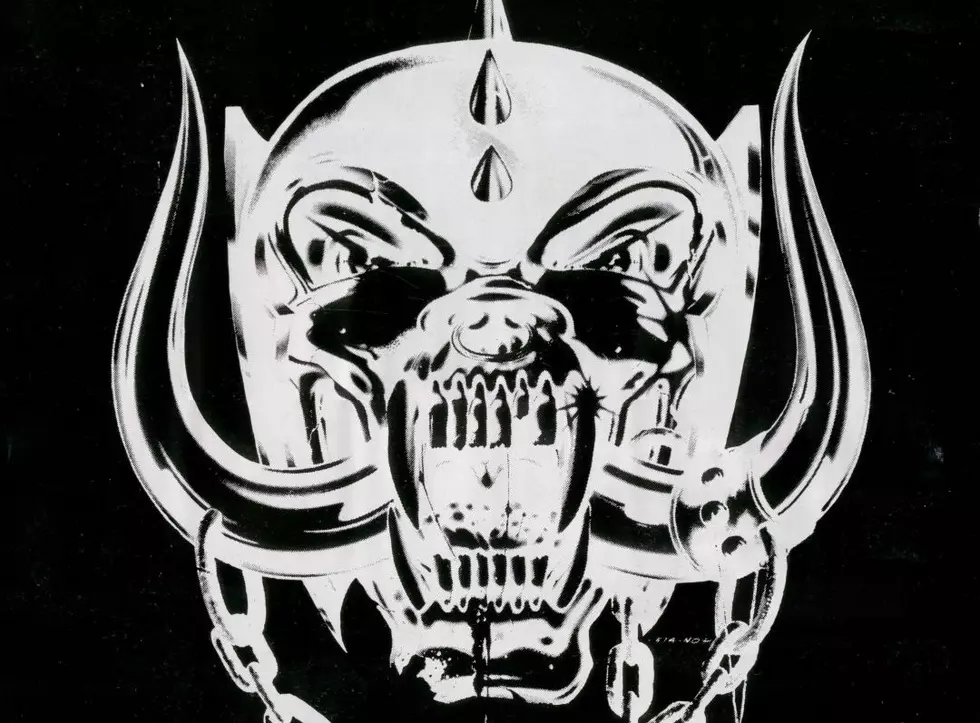 How Motorhead Set a Template With Their First Album
Chiswick
By the time Ian "Lemmy" Kilmister died in late 2015 his band Motorhead, had achieved legendary status.
They performed thousands of concerts and recorded hundreds of songs, across a whopping 22 studio albums, during that time. But all that may have never happened if it wasn't for Motorhead's first album, which was released on Aug. 21, 1977, and the twisted path Lemmy was forced onto to make it happen.
Born in Stoke-on-Trent in Staffordshire, England, on Dec. 24, 1945, and partly raised in Wales, Kilmister fell in love with rock 'n' roll at a young age. He saw the Beatles at the Cavern Club, cut his teeth in small-time outfits like the Rockin' Vicars and Sam Gopal and was even a roadie for Jimi Hendrix before joining Hawkwind for much of the early '70s. But after getting busted for drugs on the Canadian border, Lemmy was sent packing by Hawkwind.
Recalling the situation in his autobiography White Line Fever years later, Lemmy wrote: "I was doing the wrong drugs, see? If I had been caught with acid, those guys would have all rallied around me. That whole hippie subculture was so fucking two-faced, when you get down to it. It was all 'Speed kills. Wow, man, bad drugs."
So it was fitting when Lemmy decided that his next band would be custom-built for speed – once they sorted out their name. "At first I was going to call the band Bastard, a name which pretty much summed up the way I felt," he explained. "But the guy who was managing us at the time didn't think it was a good idea ... so I decided to call the band Motorhead, [which] was the last song I wrote for Hawkwind, and it was also the American slang for speed freak, so all the pieces fitted."
Not all the pieces, because Motorhead's first trio of Lemmy, guitarist Larry Wallis (who was in the Pink Fairies) and drummer Lucas Fox struggled during their first few shows, offending almost everyone who witnessed their growing pains during the summer and fall of 1975. By year's end they had earned a top spot in a Sounds magazine poll as Best Worst Band in the World.
Listen to Motorhead's 'Lost Johnny'
They parlayed this first taste of infamy into a recording contract with United Artists, but their debut album, which was to be titled On Parole, was rejected and shelved. Still, Lemmy held tight to a favorite motto – "born to lose, live to win" – and soldiered on, first by replacing Fox with new drummer Philthy "Animal" Taylor (approved by Wallis as "a horrible little fucker; he's fucking perfect") and then finding a new manager in the well-connected Tony Secunda, a second guitarist in "Fast" Eddie Clarke (who soon became the band's sole guitarist after Wallis quit) and a new record deal with the punk label Chiswick.
During the winter of 1976-77, Motorhead found themselves back in another studio, hastily recording a dozen songs in the 48 speed-fueled hours allotted to them for the session. Eight tracks were selected for the new Motorhead LP. (The abandoned On Parole was released soon after, to capitalize on the band's growing success.) "I wanted [Motorhead] to be sort of like the MC5, throw in elements of Little Richard and Hawkwind," Lemmy wrote in his bio about the record. "And that's more or less how it turned out."
Even though they hadn't achieved the amphetamine-fueled escape velocity heard on later albums like Overkill or Ace of Spades, Lemmy, Clarke and Taylor set a template for things to come, alternating provocative pedal-to-the-metal songs "Motorhead," "Vibrator" and "White Line Fever" with more restrained cuts like "Iron Horse/Born to Lose," "The Watcher" and "On Parole." The album's final touch came from artist Joe Petagno, whose simple but uncompromising sleeve design introduced Motorhead's new mascot – part bear, part, wolf, part dog, part wild boar.
The album wasn't a huge success, but it did peak at No. 44 in the U.K., and proved that Motorhead had something special going for them. Over the next 40 years, Lemmy and his occasionally changing band presented their loyal fans with countless reminders of their signature sound, image and spirit. It all started here.
Top 50 Classic Heavy Metal Albums
We take a look at some of the heaviest, loudest and most awesome records ever made.
Remembering Motorhead's Lemmy Kilmister
More From Classic Rock 105.1