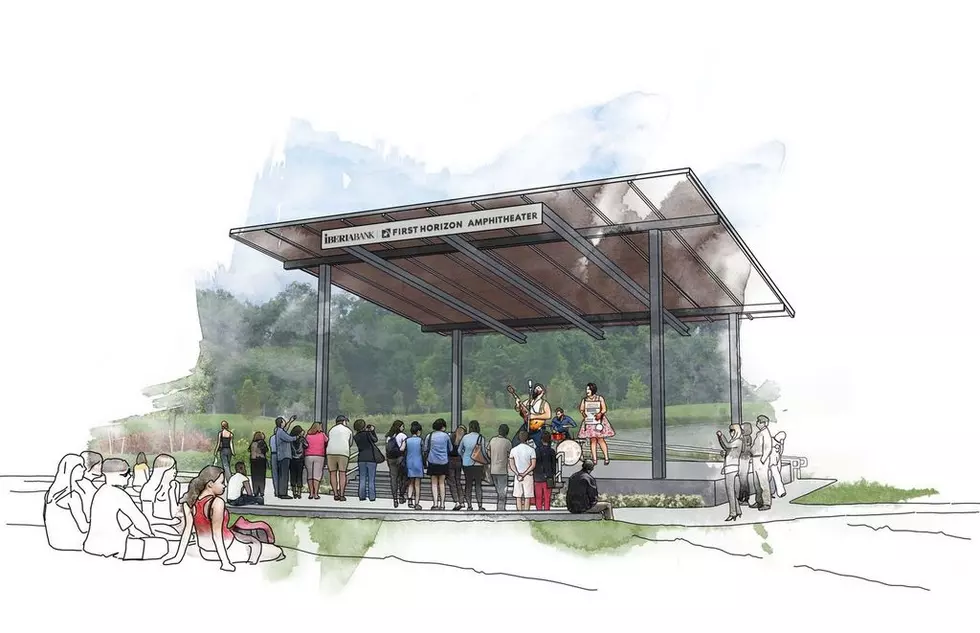 Moncus Park in Lafayette Breaks Ground on New Amphitheater
Moncus Park
Officials with Moncus Park in Lafayette held a groundbreaking ceremony yesterday on the park's new amphitheater.
The amphitheater is being sponsored by IberiaBank, a division of First Horizon. Back in 2017, IberiaBank committed to the amphitheater's construction, making them Moncus Park's first major corporate backer.
The venue will be able to hold 3,000+ people and include an open-air stage and event lawn. It will be able to host many different types of events throughout the year, according to Moncus Park's Operations Director, JP MacFadyen.
"Live music is a staple in our culture, and we look forward to bringing great acts to our region for the public to enjoy, but that is just the beginning of what this new venue can offer. Movies in the park, live theater and dance performances, private events, and even exercise classes are all possible on this new stage," said MacFadyen.
The versatility and location of the new amphitheater on the property will make it usable year-round.
"We wanted the amphitheater to be a multi-use space for park guests. When it's not being actively programmed with live performances, because of its location and design, it will be a well-used pavilion for park enjoyment year-round. With our new lake as the backdrop, this venue will be the site of memorable experiences that everyone can appreciate," said Executive Director, Elizabeth "EB" Brooks.
Unfortunately, no date of completion was given regarding the new amphitheater. The park overall is expected to open sometime in Fall 2021.
To stay up to date on the progress at Moncus Park, sign up for their newsletter at moncuspark.org/subscribe or visit moncuspark.org to learn more about how to donate or get involved.
Stunning $1.8 Million Lafayette Home
The home is located in Avalon - an exclusive, gated, luxury community near the heart of Lafayette. It features 4 bedrooms, 5 full bathrooms, 2 half bathrooms, and has 5,444 square feet of living area.
More From Classic Rock 105.1