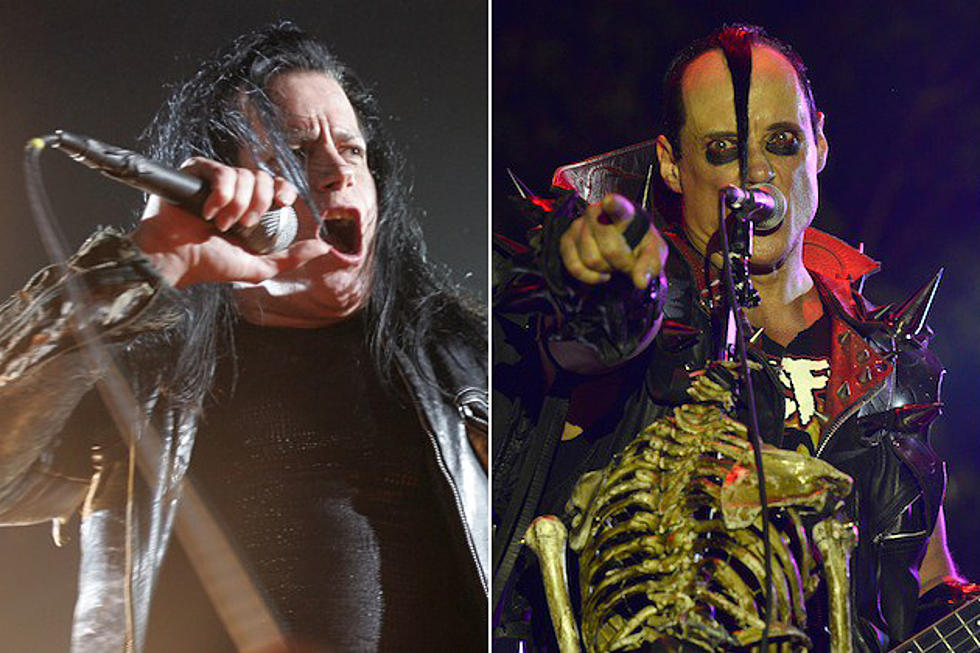 Misfits' Jerry Only on Glenn Danzig: 'We Were Never Not Friends, We Were Just Adversaries'
Scott Gries / Duane Prokop, Getty Images
The Misfits' legal battles and internal turmoil are legendary, sadly turning one of punk's greatest bands into something caustic. While Doyle has played with both Only and Danzig over the years, it's been well over 30 years since the newly-reunited trio all shared the stage together to jam Misfits cuts. However, the reunion fans thought would never happen will take place this September at the Denver and Chicago Riot Fests.
"We were never not friends," Only tells Rolling Stone about he and Danzig. "We were just adversaries. Larry Bird might not have liked Michael Jordan on the court, but when they go out to a bar they're cool."
Danzig and Only had planned to negotiate band name and merchandising rights for the Misfits brand, only to arrive at an unexpected union. "We went in there wanting to cut each other's throats," Only says. "It was turning into another court battle and it turned into a reunion. We walked out the door knowing we were going to play together. It's a very cool thing."
Only and Danzig have already put together a loose set list consisting of roughly 30 songs including "Halloween," Die Die My Darling" and "Last Caress." As for the band's drummer, the Misfits are remaining tight-lipped about his identity, but the man who will sit behind the Misfits' kit is well established and has lost positions in past bands due to family commitments. Rehearsals with the drummer will being in June.
10 Unforgettable Misfits Moments
25 Greatest Punk Albums of All Time
More From Classic Rock 105.1