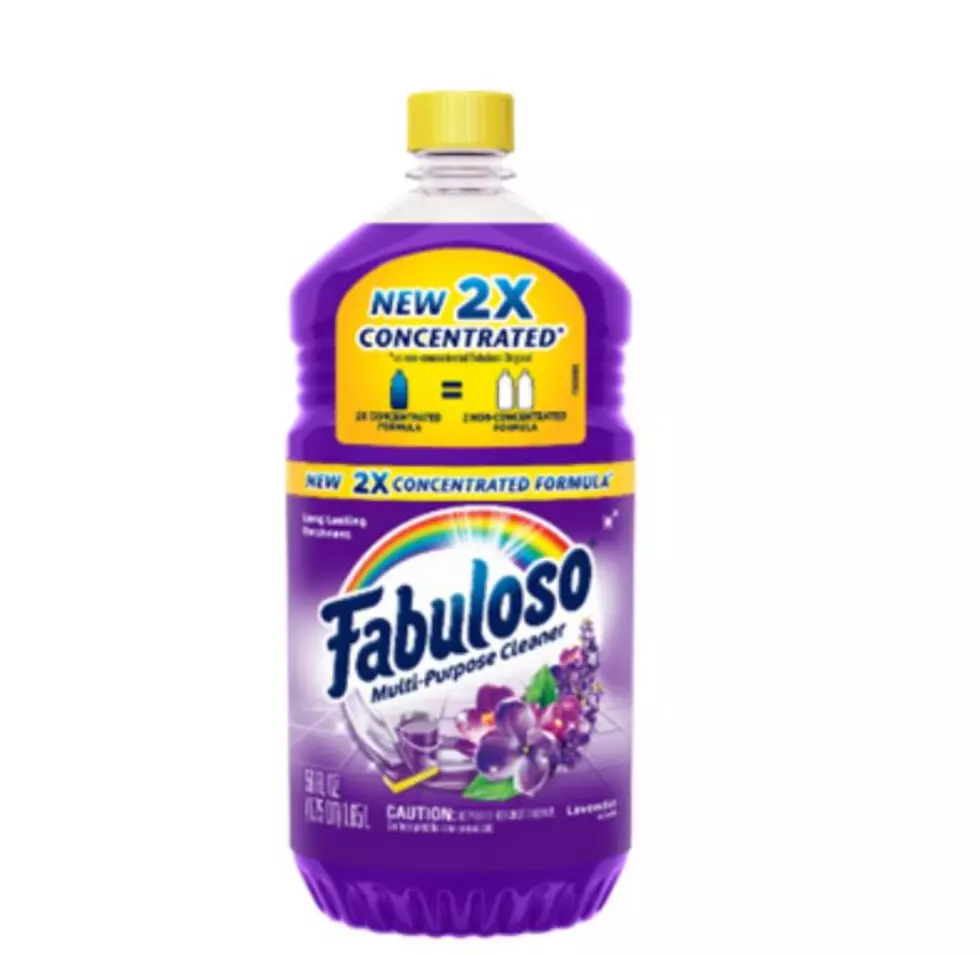 Millions of Fabuloso Cleaning Products are Being Recalled
CPSC
Here is another recall that everyone needs to know about.
This recall involves a product that a lot of people have in their household… Fabuloso.
Nearly 5 million bottles of Fabuloso cleaning products are being recalled. This recall comes after potentially dangerous bacteria may have contaminated the products that are involved in this recall.
This recall only affects Fabuloso multi-purpose cleaners and does not affect the Fabuloso Antibacterial variants or any other Fabuloso product.
The products that are involved in the recall were sold at retailers nationwide including Amazon and other websites from December 2022 to January 2023.
Fabulosos issued the recall after it was found that some of the products may contain pseudomonas species bacteria.
The CDC says pseudomonas aeruginosa most often causes infections in humans. This can result in infections in the blood, lungs (pneumonia), or other parts of the body after surgery.
There have been no illnesses linked to this recall yet but the CPSC is urging everyone who may have the products involved in the recall to be aware.
If you have any of the products involved in the recall at your house you should stop using the product immediately and contact Colgate-Palmolive for a full refund or replacement product.
If anyone has questions about the recall they contact Colgate-Palmolive Company toll-free at 855-703-0166 from 9 a.m. to 5:30 p.m. ET Monday through Friday.
More From Classic Rock 105.1