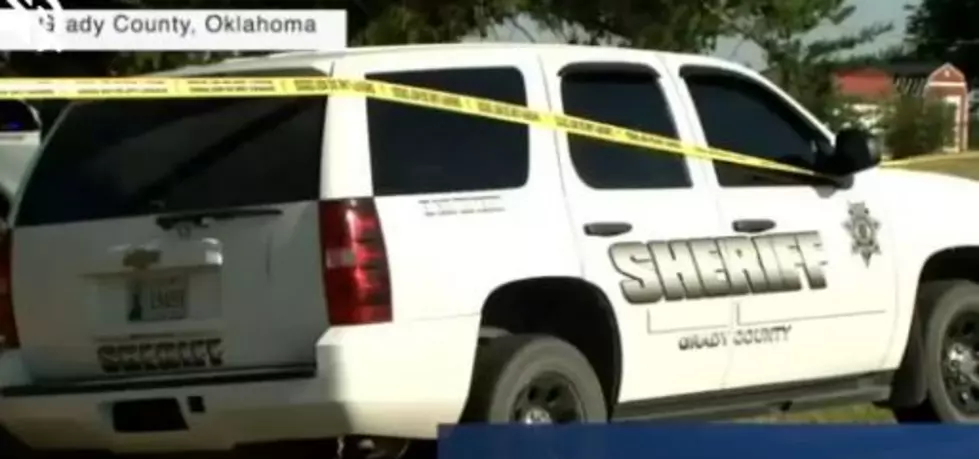 METH: Woman Slips Handcuffs, Obtains AR-15, Shoots Deputy (VIDEO)
via KATC
A woman who was being detained in a sheriff's vehicle was able to slip out of her handcuffs, obtain a firearm, and graze a deputy.
According to KATC TV3, the woman at the heart of this story was being detained in Grady County, Oklahoma, after authorities received a call about a woman acting erratically.
Police were not planning on booking the woman into jail until, of course, she shot one of them.
A deputy for the Grady County Sheriff's Department said that the officer had performed his job correctly.
The woman was being detained (for safety reasons, I assume) and, he explained, when anyone is detained, they are placed in handcuffs. The deputy, according to the story, applied the handcuffs properly. (Yes, I had the same question: if the handcuffs were applied properly, how did she slip out of them?) She was then placed into the back seat of the deputy's SUV.
The deputy goes on to explain that, after she shimmied out of the handcuffs, she was able to reach around into the cab of the SUV and flip switches until she flipped the one that releases the lock on the deputy's department-issued AR-15.
Once she got the weapon in her hands, she pointed it out of one of the rear side windows of the cruiser, spraying bullets haphazardly.
One of those rounds grazed a deputy.
She then, according to the story, barricaded herself in (the vehicle, I assume) for several hours before she was again detained and brought to jail.
She later, according to the story, tested positive for meth.
Here's the crazy video:
MORAL OF THE STORY:
Don't do meth. Not even once.
You Know You're From Louisiana
8 Secret OCD Things I Do, and I Bet You Probably Do Too
More From Classic Rock 105.1