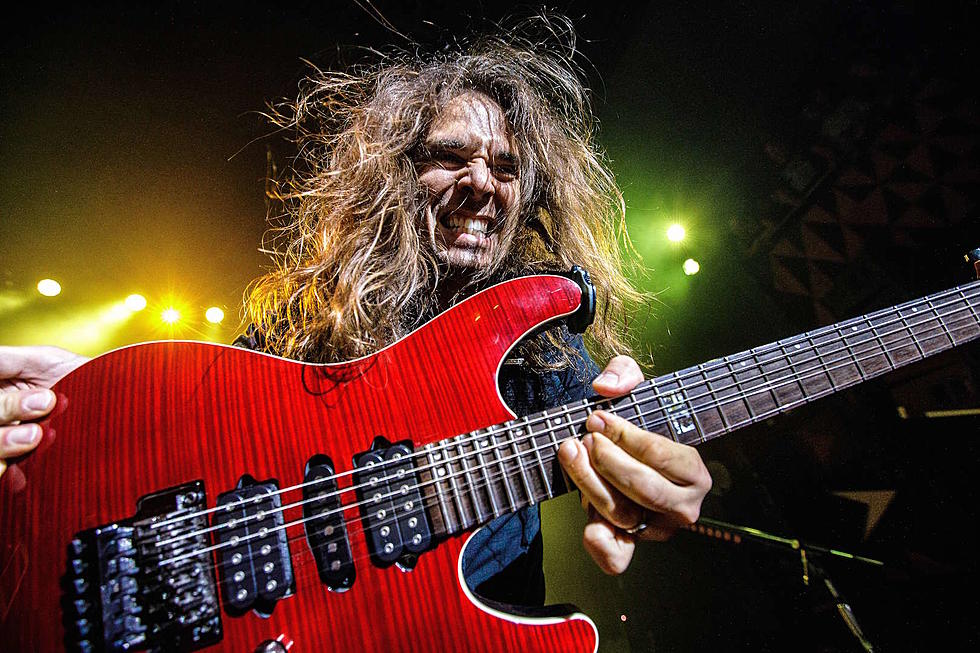 Megadeth's Kiko Loureiro's Principal Suggested Therapy + His Mom Got Him a Guitar Instead
Universal Images Group via Getty Images
It seems that a great deal of musicians had struggles in school during their youth, and Megadeth guitarist Kiko Loureiro was no exception. In fact, his school principal actually suggested his mother take him to therapy, but she, in turn, bought him an electric guitar instead.
"At school I wrote a composition... They asked us to write a story, and I told a very aggressive story I think, talking about... I think I was kind of describing a metal festival with loud guitars, the mud, the skulls, blood and all that," Loureiro recalled in an interview with podcaster Chuck Shute.
"I was like 13 or 14, and then of course, the principal from the school asked my mother to go there for a meeting. She said, 'Your son probably has a problem, you have to take him to a psychologist or something.' And then my mother bought a guitar, an electric guitar. The classical guitar was not enough. My classical guitar teacher said to my mother, 'Buy him a guitar. He's into rock now.' And then I went to start having lessons."
Watch the full interview below.
Though an active imagination isn't necessarily a behavioral problem, several studies have been conducted to show how musical education can help kids with Attention Deficit Hyperactivity Disorder (ADHD).
Additude explained that the rhythm and structure involved with studying music can help promote focus in the mind of a young person with ADHD, especially because it increases dopamine levels in the brain — the neurotransmitter responsible for attention, working memory, and motivation — and these levels are naturally low in someone with the disorder.
So while Loureiro may not have actually suffered from ADHD growing up, his mother still did him a favor by catering to his creative side, and music became his "therapy." Thanks to her, we have Angra, as well as all of his accomplishments in Megadeth. Go mom!
Megadeth's Kiko Loureiro's School Principal Suggested He Go to Therapy
17 Non-Singer Lineup Changes That Impacted Rock + Metal
Switching singers is one thing, but what about the rock and metal lineup changes that didn't involve a lead vocalist? Here are 17 specifically non-singer lineup changes that still reverberate today.
More From Classic Rock 105.1