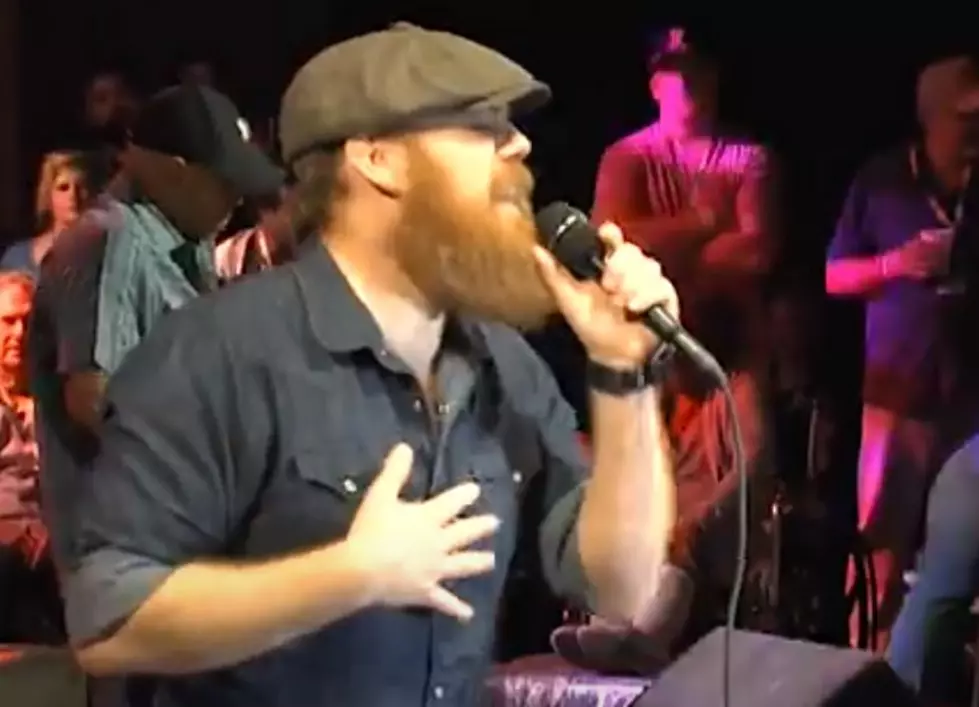 UPDATE: Carencro's Marc Broussard Still Hospitalized
AOC Community Media via Facebook
Yesterday, we told you about Marc Broussard being admitted to the hospital in Connecticut for tests. Today, we have an update to that story.
In what was initially feared to be a heart issue, Marc posted that doctors do NOT believe that to be the case.
Marc exclaims, "My heart looks great!" in the update, and he believes he may be released from the hospital today.
Let's hope that all is well and he can get back on the road to finish up the first leg of his 2022 tour!
--ORIGINAL STORY, APRIL 4, 2022--
Marc Broussard took to social media today to post a picture and a health update.
Broussard is on the final week of the first leg of his 2022 US tour and is having to cancel his show in Connecticut that was scheduled for this evening.
The remaining dates on this leg, both in Massachusetts, are "up in the air" at this time.
Broussard was admitted to a hospital due to a potential heart issue, according to his post from about 4:30 this afternoon.
The photo Broussard posted shows him looking great, save for the hospital gown and bracelet (nobody likes to have to wear those!). He is even giving a "thumbs-up" which, in my eyes, is good news.
What other news is there to share at this time? Not much, as Broussard is still waiting on tests to diagnose his issue or, at least, to rule anything out.
We're hoping that they are able to pinpoint the issue that caused him to seek medical attention and remedy it in short order so he can get back on the road.
When he does get back on the road, he'll be headed to New Orleans come the first of May.
After a half-dozen more shows in the States, Broussard will head overseas for a string of shows in Greece, the Netherlands, and the UK.
At the time of this post, Marc's photo on Facebook had already received dozens of shares and over 900 comments, all with well-wishes and hope for his speedy recovery.
We'll echo those well-wishes: Marc, get well soon!
10 Best Country Artists from Louisiana
Historic Lafayette Photos You've Probably Never Seen
More From Classic Rock 105.1