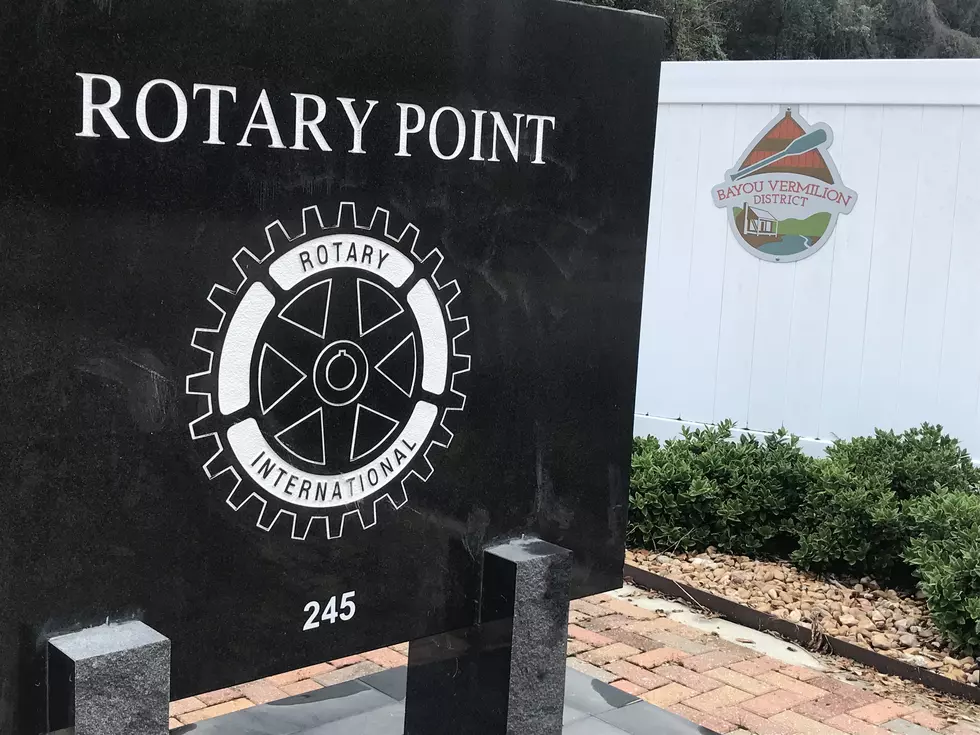 Can You ID Man Who Allegedly Dumped Trash into Vermilion River?
staff photo
A man was caught on camera allegedly dumping trash into a Lafayette river.
Images are grainy (as they were taken from a distance), but authorities are hoping that someone recognizes the man in the photos.
The photos were taken on the Vermilion River at the Rotary Point Park boat launch.
As you can see in the photo above, the man was allegedly driving a white Ford truck with a temporary tag in the rear window. The truck may be associated with a business, as it appears to have something printed on the tailgate.
He was (allegedly) seen taking items out of the truck and tossing them into the river while parked at the water's edge on the boat ramp.
One of the Facebook users commenting on the photos estimated the man to be around 5' 10" tall and around 170 pounds in weight with light-colored short hair. His age is estimated to be mid-30s.
Bayou Vermilion District posted the photos of the man to its Facebook page, hoping that someone, anyone, can give them more information about the man's identity.
I went by Rotary Point today to take photos for this story, and the first thing I noticed was that there were 2 trash cans in close proximity to the boat launch ramp. So close, actually, that I could have driven up to them and deposited trash through my vehicle's window.
With trash cans so close, why did the man choose to dump (allegedly) trash into Bayou Vermilion?
This is my guess: no home training.
In the water, next to the truck, it is clear to see the trash that the man allegedly deposited at the boat ramp.
Bayou Vermilion District, along with the Rotary Club and Lafayette Consolidated Government, have worked together to make major improvements to the park.
And, for as long as I can recall, Bayou Vermilion District has worked to improve the condition of the Vermilion River.
For someone to come and intentionally trash the park and the river is a slap in the face to those who work so hard to try to keep the area clean and beautiful.
If you recognize the vehicle or the man who allegedly threw trash into the Vermilion River, please contact the Bayou Vermilion District at 337-233-4077.
16 Photos from Lake Martin, Louisiana
Great Beachfront Airbnb in Costa Rica - PICTURES
On a trip to the west side of Costa Rica, we found a great set of bungalows through Airbnb right on the beach! The Pacific Ocean was beautiful, especially at sunset. Check out the pictures here
More From Classic Rock 105.1