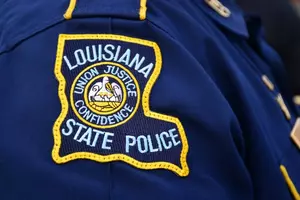 Man Dies In Crash East Of Cade
Louisiana State Police Patch, Facebook
Louisiana State Police investigated a single vehicle crash that took the life of a Lafayette man just before 8 o'clock this morning.
State Police Spokesman Brooks David says they are still investigating the crash, but what they do know at this time, is that 28-year-old John Egle Jr. ran off of the right side of Highway 92, hit an embankment and his car flipped.
David says that Egle, who was not buckled up, was pronounced dead at the scene.
Routine toxicology samples were taken, but no results have been returned yet.
The investigation into what caused Egle to crash is ongoing.