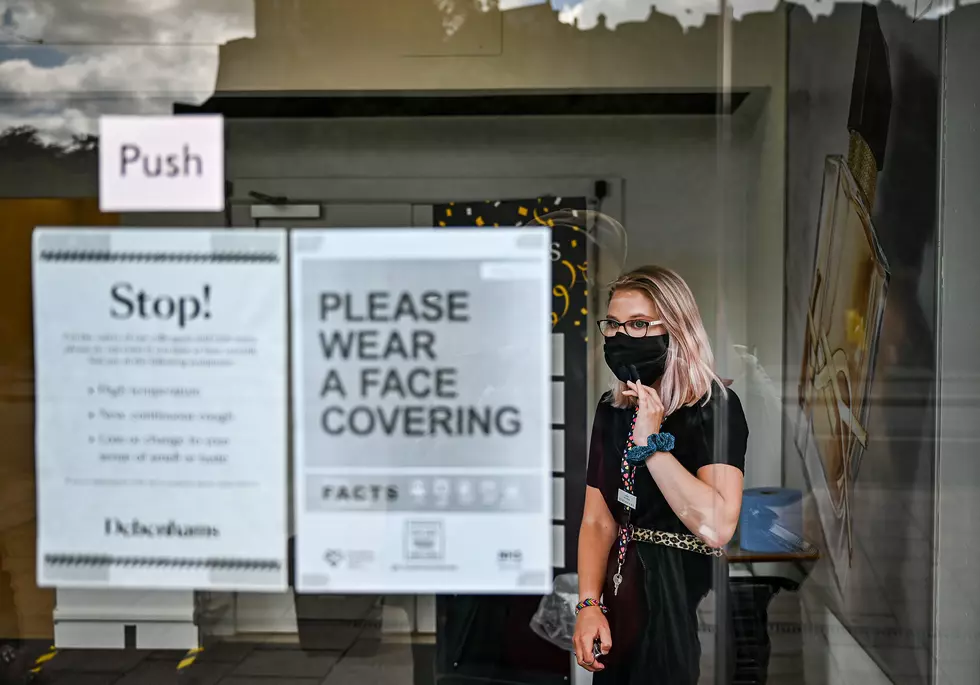 Louisiana State Fire Marshal Warns Businesses Over 'Look The Other Way' Mask Policies
Jeff J Mitchell, Getty Images
The Louisiana State Fire Marshal is reminding local businesses that 'looking the other way' isn't in-line with the state's mask mandate.
Signs have been popping up on social media from local businesses that are telling customers they can enter with no mask and "no questions will be asked."
Businesses all around Louisiana posted their own version of a viral photo that had many on social media convinced that this was a loophole to the statewide mandate issued by Governor John Bel Edwards that required all individuals to wear masks when entering a business in an effort to stop the spread of COVID-19.
The notices that were posted by numerous local businesses were often transcribed but still sent the same messaging that the Louisiana State Fire Marshal's Office described as a "look the other way" approach.
According to WAFB, this tanning salon in Gonzales is just one of the local businesses that caught the attention of the LSFMO.
In a joint message with the Louisiana Department of Health, the LSFMO reiterated the state mandate that "everyone entering a business in Louisiana should be wearing a mask unless they have a medical condition that prevents them from doing so."
Commercial businesses are not a HIPAA-covered entity. Even if they were, it is impossible to violate HIPAA by merely asking an individual to voluntarily disclose their own protected health information.

The Fourth Amendment limits the actions of the government, not of private individuals or entities. Asking an individual about their medical condition is not a search or seizure. If an individual wants to enter the store, they must wear a mask. The Governor made it clear that if individuals allege a medical condition, there would be no further inquiry.

Individuals who have respiratory conditions that make it difficult to wear a mask are at higher risk of becoming seriously ill from COVID-19 and should still stay at home unless they are completing essential tasks, such as doctor visits or going to purchase medications, food or other necessary items.
So basically, the State Fire Marshal is calling BS on the viral HIPAA loophole sign and even added they would specifically be paying a visit to businesses that post this type of messaging to "explain the mandate."
Every Business Has Failed In These 5 Lafayette Buildings
More From Classic Rock 105.1