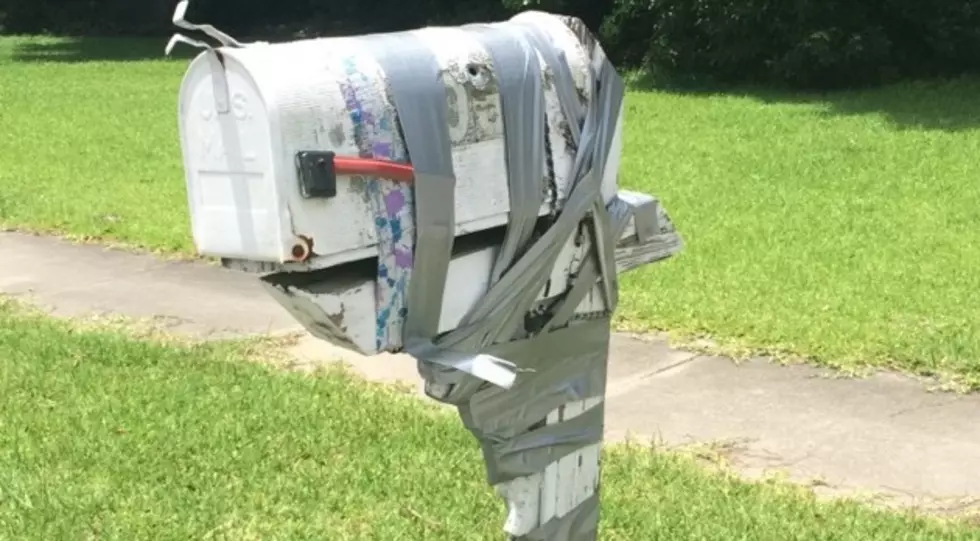 Louisiana Residents, Did You Know There Is a Mailbox Improvement Week?
Townsquare Media photo
As I found this news item from the United States Postal Service I laughed out loud immediately. I don't know why it makes me laugh so hard, but it does. I guess part of the reason for my laughter is that I just don't think of my mailbox often, but those hard-working people who deliver our mail do.
I think part of my laughter too is because I am constantly wondering how to pay the bill in the mailbox, and now I have to think of how to pay for improvements to the mailbox. Teeheehee, I know I can't be the only person who is thinking this. We are all just trying to get by. I don't "have" to, but they have suggestions.
It's suggested by the postal service to take a look at your mailbox to make sure you are in compliance with the actual mailbox rules. I've got work to do. On one side of my mailbox, I'm missing one of the numbers for my address. I'm not too worried about fixing that, that's an easy thing to do. I am wondering if instead of buying the number zero, which costs money, can I use a magic marker to draw in the zero! I already have the marker.
The stability of your mailbox is apparently very important, and this is something that I'll have to think about to make sure it's taken care of. I need a plan because it's a pain in the you know to have to fix a mailbox, at least it is for me.
From the moment we bought the mailbox it has leaned like the leaning tower of Pisa. It's not super dramatic, but eventually, it will tip over. I can't bear the thought though of having to pay for a new mailbox! Ugh! I also don't want to think of having to install it, so I'm going to just let things ride as I have for the last ten years.
I've checked the prices of mailboxes in front of a house, and they range anywhere from $66 dollars on up. Let's just say, I'm not being mean, but I'm going to just leave my mailbox, in its current condition.
There are several things to keep in mind about your mailbox:
Your mailbox needs to be sturdy enough to stand up straight
Your mailbox must have a fully operational door so your mail is not harmed in rough weather.
Check your mailbox to make sure the hinges are still working on your mailbox.
If there are any unreadable numbers on your mailbox you should replace them.
If you want more information, you can click here.
20 Items You Need to Have in Your 'Hurricane Box' This Year
More From Classic Rock 105.1