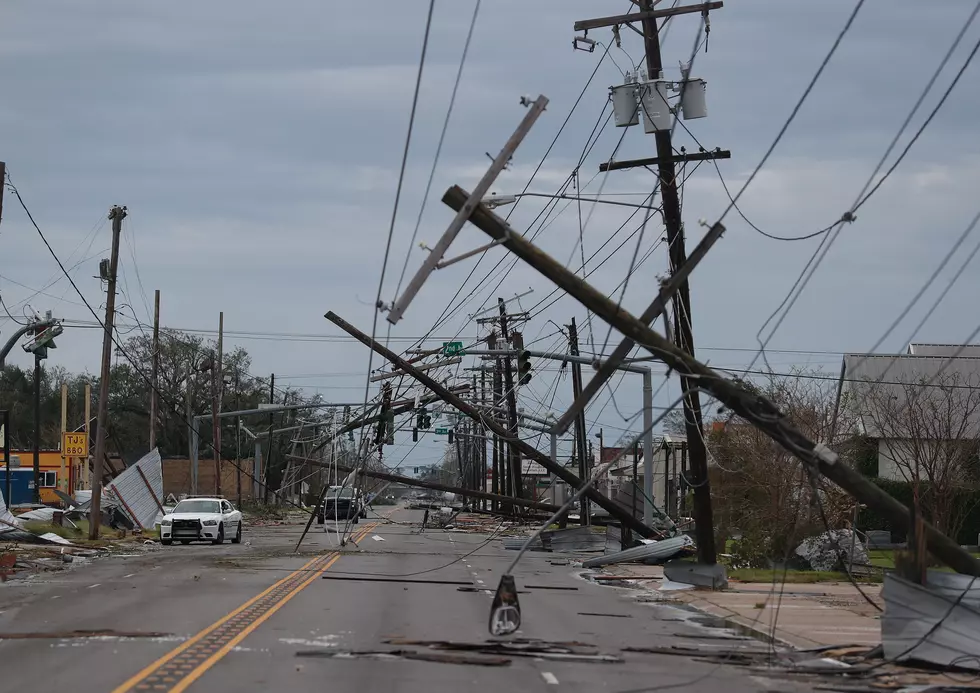 President Biden Reduces Non-Federal Cost Share for Hurricane Laura
(Photo by Joe Raedle/Getty Images)
Louisiana Governor John Bel Edwards and U.S. Congressman Mike Johnson are thanking the Biden Administration after the 46th President amended President Donald Trump's Major Disaster Declaration following the devastation caused by Hurricane Laura from August 22-27 to require the State to pay 10% of the recovery costs instead of the default 25%.
"Today's announcement of further federal assistance for Louisiana's ongoing Hurricane Laura cleanup efforts is going to be a major benefit for the continued recovery of our parishes," said Rep. Johnson in a press release which pointed out his letter to President Biden asking for an increased federal share in relation to Hurricane Laura recovery. "I'm proud of our congressional delegation for helping deliver this additional assistance to the state of Louisiana, and I extend my gratitude to the Trump and Biden Administrations for first declaring a federal disaster and today agreeing to share more of the cost of our cleanup efforts."
President Biden ordered the federal share for Public Assistance to be increased to 90% of the total eligible costs, except for assistance previously authorized at 100%
As Governor John Bel Edwards explained in a press release, under Federal Emergency Management Agency guidelines, Louisiana typically qualifies for a 75/25 federal-state cost share for a disaster — meaning the federal government would reimburse the state for 75% of the cost for repairing public buildings, roads or other specific infrastructure items.
"I'm very thankful to Pres. Biden and his administration for increasing federal assistance to our state," said Gov. Edwards in a press release. "This has been a difficult 12-month period for many people in Louisiana due to Hurricane Laura, several other weather emergencies, including the ongoing response to winter weather, and due to COVID-19. By increasing the federal cost share to 90 percent, President Biden has lessened the impact to our state and local government budgets for the emergency response and recovery work following Hurricane Laura and will improve our ability to protect our citizens."
Aerial Pictures of Southwest Louisiana Before & After Hurricane Laura
More From Classic Rock 105.1