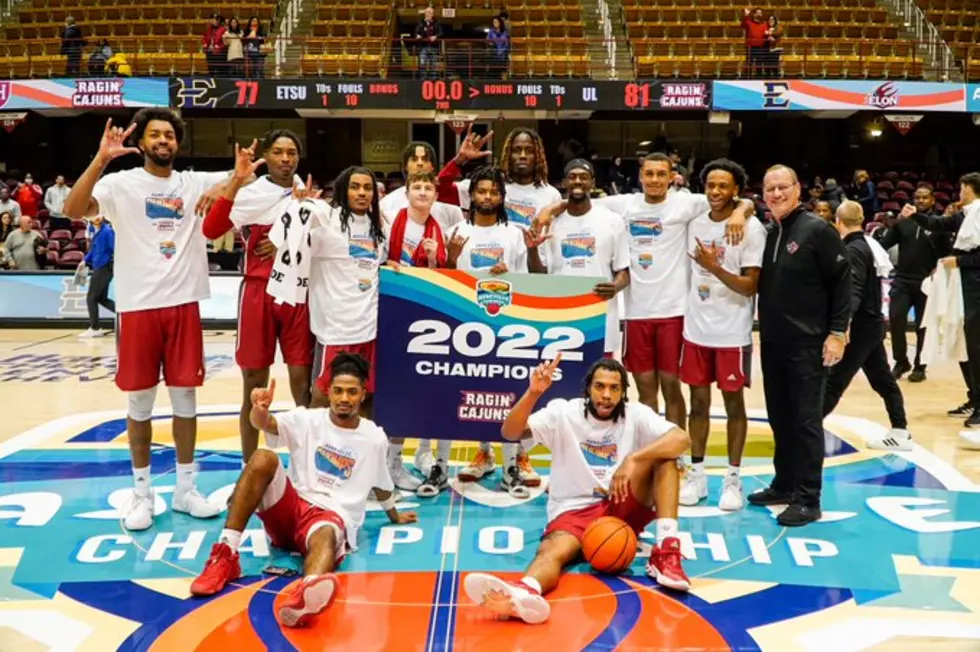 Louisiana Defeats ETSU to Win the Asheville Championship
Photo Credit: Twitter/RaginCajunsMBB
The Ragin Cajuns played ETSU on Sunday in the Asheville Championship. UL won 81-77 to win the tournament.
The Cajuns played a very good game. They lead for the entire 1st half, fell off for a bit in the second, but managed to close out ETSU at the end of the 2nd half to win the game. It was a hard-fought game toward the end but the Cajuns played well throughout.
UL shot 49% from the field and 47.6% from the 3-point line. The Cajuns nabbed 32 rebounds, 14 assists, and 10 steals. Jordan Brown was the high-point man with 14 points. Asheville Championship MVP Terence Lewis II had 12 points, 2 steals, and 9 rebounds.
The Cajuns will be back on the hardwood this Thursday in the Cajundome against Louisiana Tech. Tip-off starts at 7 pm.
The College Programs With The Most Players In The NFL
The NFL is made up of players from across the country, but some college programs produce much more NFL talent than others.
More From Classic Rock 105.1