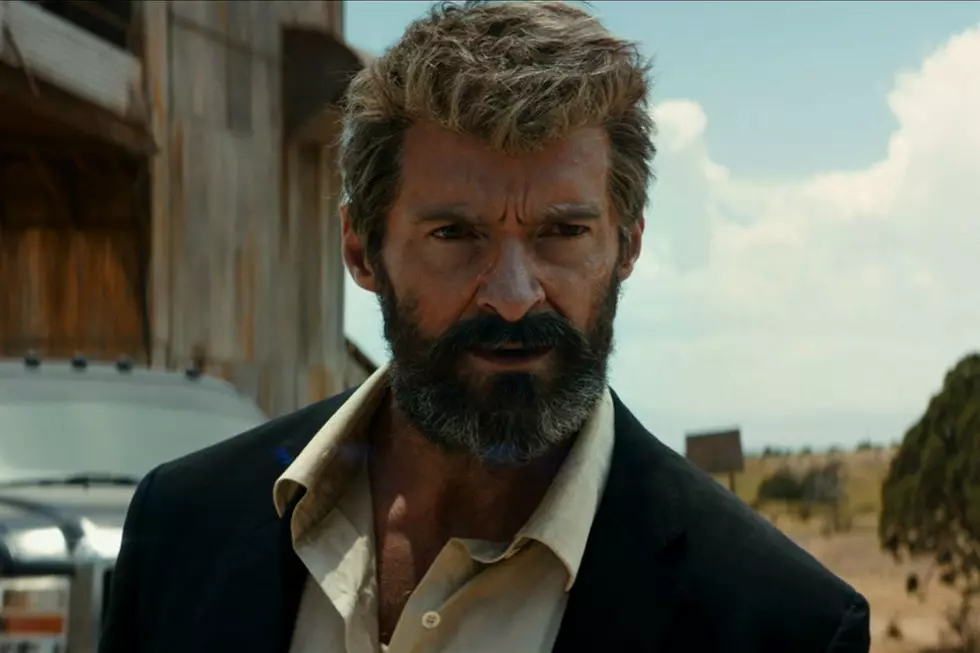 'Logan' Finally Offers Hope for Mutants in These New TV Spots
20th Century Fox
Unlike a lot of superhero movies, Logan seems to have kept its cards pretty close to its chest. Even though we've known the rough outline of the film for a while now, it wasn't until this past week that we were finally treated to a full synopsis of the film. And while the footage we've seen has been enticing, it's also been pretty carefully curated to reveal as little of the big picture as possible. In other words, James Mangold and Hugh Jackman have set the hook and now are just cruelly letting us run ourselves tired.
Thankfully, with less than a month remaining until the film hits theaters, it would appear that 20th Century Fox is finally starting to turn the hype meter up to 11. Case in point? These above and below television spots (via ComicBook.com):
There are actually a few bursts of new footage in these trailers, including our first live-action look at Stephen Merchant's Caliban and a few new snippets of forested claw fights. We even get to hear Logan refer to himself as an "old man," further linking Logan to the popular X-Men miniseries Old Man Logan. This probably still isn't proof enough that we're in for a special guest appearance by Mark Ruffalo as a cannibalistic Bruce Banner, but hey, a boy can dream, can't he?
Both trailers also come with a new line of Patrick Stewart dialogue meant to promise hope for the future of mutants. In the first spot, Xavier hints that he and Logan need to take X-23 to a place where there are more of her kind, suggesting that there are still mutant strongholds left in the world. In the second spot, Xavier also confirms that X-23 has it in her to be better than Logan. A better fighter? A better human? We'll have to wait and see to find out exactly, but it's nice to see a little bit of light at the end of an oh-so gloomy tunnel for the elder statesmen of the X-Men franchise.
Here is the robust new Logan plot synopsis we saw this week:
In 2024 the mutant population has shrunk significantly and the X-Men have disbanded. Logan, whose power to self-heal is dwindling, has surrendered himself to alcohol and now earns a living as a chauffeur. He takes care of the ailing old Professor X whom he keeps hidden away. One day, a female stranger asks Logan to drive a girl named Laura to the Canadian border. At first he refuses, but the Professor has been waiting for a long time for her to appear. Laura possesses an extraordinary fighting prowess and is in many ways like Wolverine. She is pursued by sinister figures working for a powerful corporation; this is because her DNA contains the secret that connects her to Logan. A relentless pursuit begins…
Logan will slice its way into theaters on March 3, 2017.
More From Classic Rock 105.1