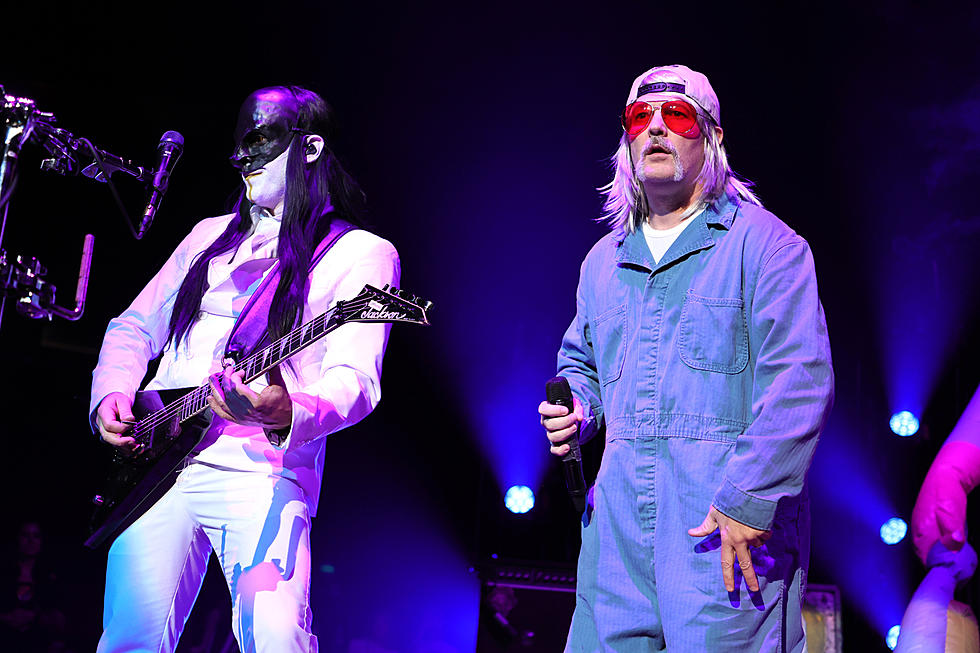 It Doesn't Look Like Limp Bizkit Will Take Another 10 Years Between Albums
Theo Wargo, Getty Images
The 2010s were a rough time if you were a Limp Bizkit fan, with the Fred Durst-led band remaining relatively quiet with occasional updates on the Stampede of the Disco Elephants album before they finally returned with 2021's Still Sucks. But it may not be another decade wait before a new album arrives, with guitarist Wes Borland offering hope for new music in a recent interview.
Limp Bizkit recently resumed their touring after postponing some shows in 2022, and things appear to be going well with the band. While speaking with Guitar World, he even offered an update on the possibility of a new album.
"Yeah, we're talking about writing during all the soundchecks this year because we're doing so much touring," explained the guitarist, who then added that there is the thought of starting recording in the fairly near future. "We want to get recording – we're talking about a travel destination to make an album together next year. We're looking at places, so new music… yessir!"
Borland then reflected on the band's longevity, adding, "This thing has been going for so long. I thought it would last for a few years and I'd end up in art school saying 'I was in a band once!' But 27 years later, we're still going, which is wild. I've been in Limp Bizkit for more than half my life. We get along better than ever now. No one is taking anything for granted. We're all just happy to be here and having a lot of fun."
READ MORE: The 'Big 4' Bands of 27 Rock + Metal Subgenres
Speaking of fun, with a new tour and a new year came new looks for both Durst and Borland when their European run began on Thursday (March 30). Durst ditched the "Dad Vibes" look that morphed into a blue onesie jumpsuit last year for something more hillbillyish, sporting a fuller beard, denim bib overalls and a worn red backwards cap. Borland went with a variation on his look, with a combination black suit and blacked body armor to go along with his shiny metal helmet. Get a closer look here.
Their current European trek rolls through Europe and the U.K., wrapping up April 17 in London. Get your tickets here.
The 40 Best Cover Songs by 40 Rock Bands
More From Classic Rock 105.1