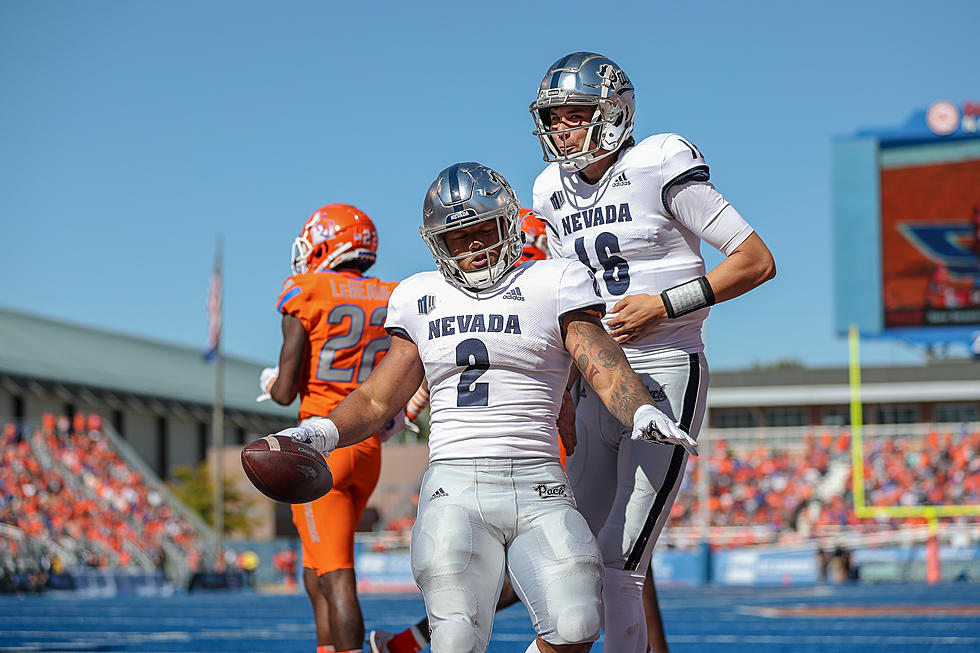 Lafayette Native Nate Cox Sets Record for Tallest QB in College Football History [Video]
(Photo by Loren Orr/Getty Images)
When it comes to quarterbacks, being tall comes in really handy when you're trying to see over the giant offensive and defensive linemen. In the case of one Lafayette native, he's actually so tall he's set a College Football record for being the tallest to ever do it!
Who Is The Tallest QB To Ever Play In The NFL?
When talking about the NFL, at 6'8 Daniel Scott McGwire is the tallest quarterback to play professionally. Drafted in 1991, McGwire played for the Seattle Seahawks and Miami Dolphins.
Interestingly, you may have heard of Daniel's baseball-playing older brother, Mark McGwire.
Obviously, Daniel Scott McGwire held the title of "Tallest Quarterback in College Football History" until a young man from Lafayette broke that record this past season.
Tallest Quarterback In College Football History
Towards the end of the 2021 College Football Season, Lafayette's own and current University of Nevada quarterback Nate Cox officially became the tallest QB to ever play in College Football history.
Cox is listed at 6'9, 225lbs.
If you haven't heard of Nate, you may be asking "Wait, how have I not heard of this guy? What high school did he play for?"
At St. Thomas More, Nate was a two-sport athlete, playing both basketball and football.
However, Nate Cox wasn't a starter for STM until his Senior year.
Although he was only the starting QB for one season, what a season he had.
From nevadasportsnet.com -
"He (Cox) threw for 3,405 yards and 48 touchdowns, leading his team to the state championship where he threw for a state-record single-game passing mark in the title appearance."
Oh, and Nate wasn't just STM's starting quarterback that season, he was also their punter.
Playing quarterback and punter wasn't something that ended in high school, Nate is actually doing both now playing for the University of Nevada.
Also of note, Nate Cox is a right-handed quarterback but punts the ball with his left foot as you'll see in the tweet below.
Nate Cox is currently "listed as a senior but technically still has two years of eligibility remaining after this season due to his redshirt year at Louisiana Tech and last year at Nevada not counting due to COVID-19's impact" according to nevadasportsnet.com.
With Cox probably being named as starting QB for the 2022 season for Nevada, it's going to be very interesting to see how the NFL begins sniffing around for him.
30 famous people you might not know were college athletes
Stacker
dug deep to find 30 celebrities who were previously college athletes. There are musicians, politicians, actors, writers, and reality TV stars. For some, an athletic career was a real, promising possibility that ultimately faded away due to injury or an alternate calling. Others scrapped their way onto a team and simply played for fun and the love of the sport. Read on to find out if your favorite actor, singer, or politician once sported a university jersey.
More From Classic Rock 105.1