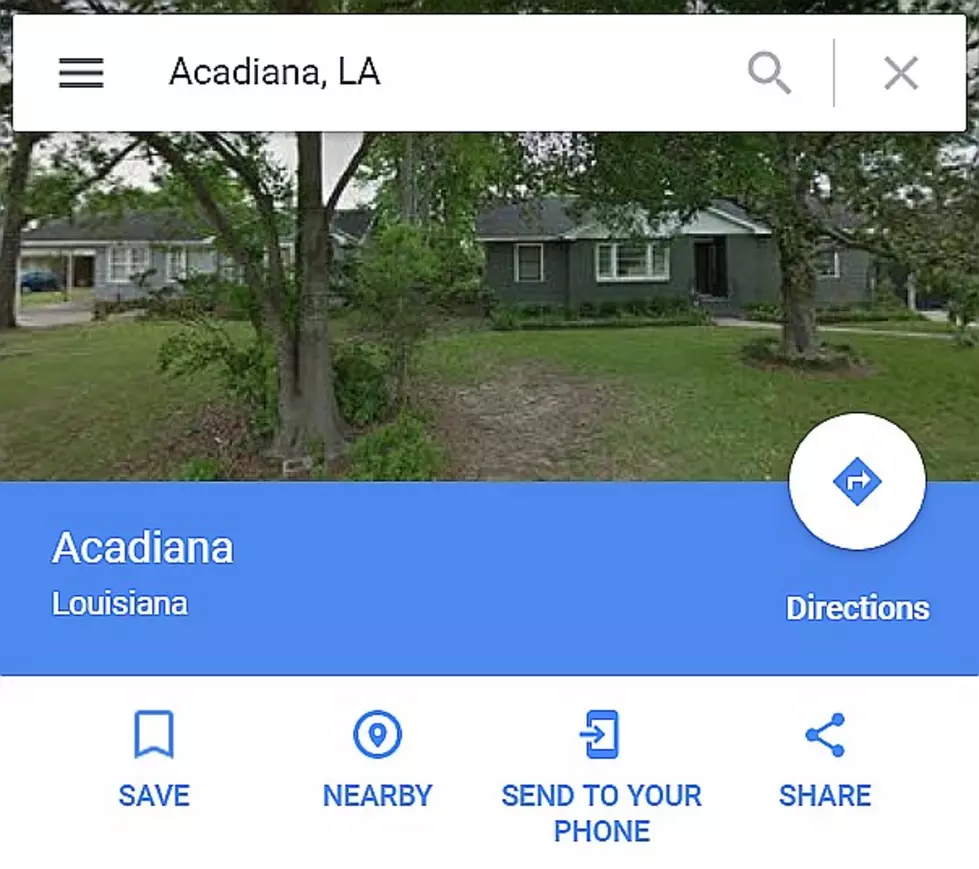 Lafayette Man Gets Acadiana Region Officially Added To Google Maps
Acadiana via Google Maps
Lafayette's Alex Labat has been working for months to get Acadiana officially added as a "place" on Google Maps. Well, his hard work has paid off, and he has indeed put Acadiana on the map. Here's why it's important...
As a result of Labat and others' efforts, Acadiana now appears on Google Maps, Google Earth, Google Trips and Destinations, Google News and many other online services.
This is important for Acadiana because this helps over 250 businesses, organizations, schools and other locations that weren't being found because officially, "Acadiana" didn't exist as a place.
"I burdened myself with this because in 2018...to be provided an opportunity like this...I felt obligated as a person who has grown up, lived and is raising a family here. No one asked me to do this. But as a person tasked with utilizing the Internet every day and understanding its importance, I wanted to ensure our story was told in an accurate way, without bias, politics or money getting in the way of it."
You can check it out for yourself HERE.
More From Classic Rock 105.1