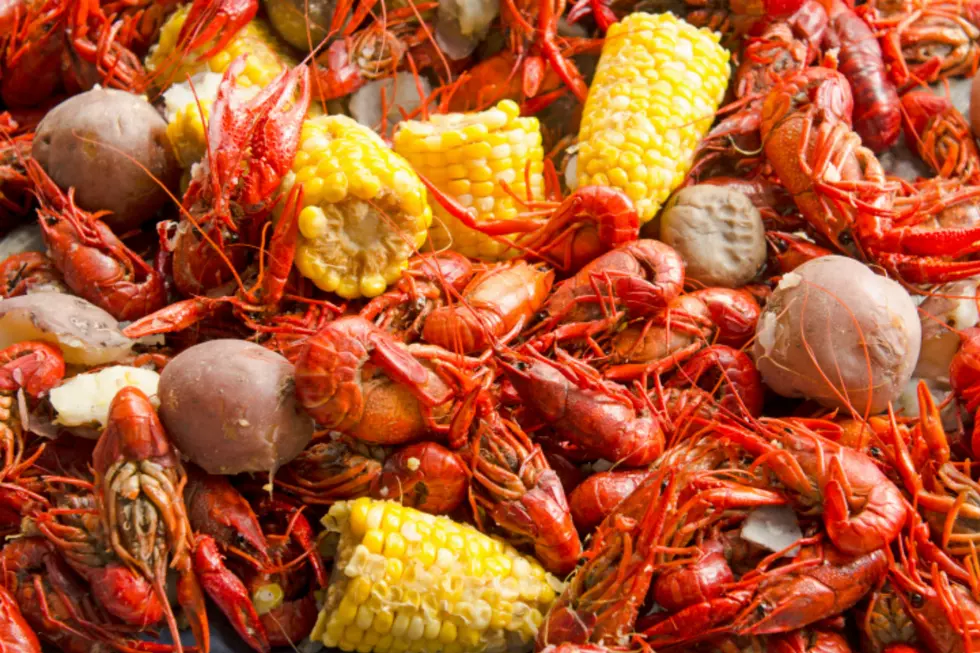 Here Is Your 2020 Guide To Who Is Serving Up Crawfish In The Lafayette Area
Thinkstock
If you're looking for crawfish in Acadiana, you've come to the right place.
Our friends at Lafayette Travel are back for 2020 with the definitive (and continuously updated) guide to who is serving up hot, delicious crawfish. Whether you're entertaining an out of town guest with our favorite local delicacy or if you simply have the envie for a quick 5 pounds with potatoes and corn, just click here and choose your flavor!
The team at Lafayette Travel has gone the extra mile and separated the list into who is now serving and those who haven't started. Vice President of Communications Jesse Guidry also told us that Lafayette Travel plans on keeping the list updated until all the restaurants serving crawfish are open.
Crawfish, also known as crayfish, crawdads or mudbugs to some visitors, are freshwater crustaceans found in the swamps and marshes of south Louisiana. Crawfish have become as much a staple of Cajun & Creole culinary culture as the accordion or fiddle is to our music. The crawfish season differs from year to year depending on the weather conditions, but the true season typically lasts from January to June with March, April and May being the peak months. With such a short season it's no wonder people wait in anticipation all year long for when their favorite crawfish spot opens up. Well, the wait is finally over because it's crawfish season y'all!.
The list contains the phone number of each restaurant as well as their address and the hours they serve. The best part is that if you don't see your favorite crawfish spot, all you have to do is let them know by following the link here and they will add it to the list.
Big thanks to the Lafayette Travel team and enjoy crawfish season!
More From Classic Rock 105.1