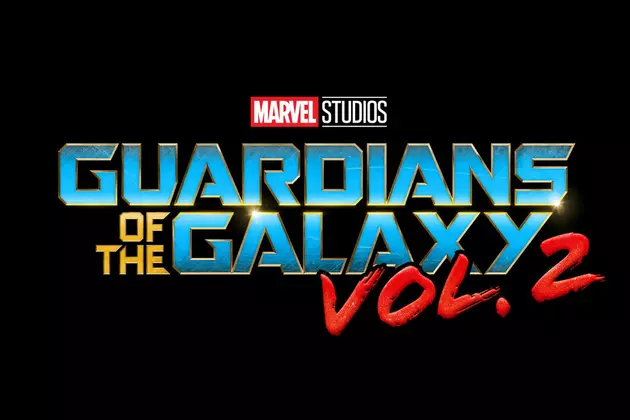 Here's a Good Look at Kurt Russell's Character in 'Guardians of the Galaxy Vol. 2'
Marvel
Sometimes I wonder what it would be like if art house cinema had the same weird toy leaks as blockbuster movies. These days, we're more likely to see a character's design leak thanks to a brand new action figure than a behind-the-scenes photo; what if the same thing happened in the world of independent cinema? What if we'd encountered Moonlight spoilers thanks to a new line of beach toys? Or if La La Land's third act was spoiled due to a fully posable Ryan Gosling action figure? Come to think of it, I'd probably buy the heck out of a Moonlight bath toy. No shame there.
The latest big-budget film to feature some toy spoilers is Guardians of the Galaxy Vol. 2, which gave us a much better (re: non-Funko) look at the Kurt Russell character this past week. You can visit Gizmodo for a complete look at Russell's miniature, but here's the photo circulating on social media for your immediate viewing pleasure:
The first thing that comes to mind is that it's really refreshing to see Kurt Russell with a beard again. While Russell may have chosen the clean-shaven look for his reoccurring role in the Fast and the Furious franchise, he's reached the point in his career where his beard is synonymous with his onscreen persona. Would you cast Sam Elliott in a movie and ask him to cut off his legendary mustache? How about Jeff Bridges? With Bone Tomahawk and The Hateful Eight, we've been treated to some very excellent Russell beards over the past couple of years. It's good to see that living planets still know a thing or two about proper beard maintenance.
Here's the full plot synopsis for Guardians of the Galaxy Vol. 2:
Set to the backdrop of 'Awesome Mixtape #2,' Marvel's Guardians of the Galaxy Vol. 2 continues the team's adventures as they traverse the outer reaches of the cosmos. The Guardians must fight to keep their newfound family together as they unravel the mysteries of Peter Quill's true parentage. Old foes become new allies and fan-favorite characters from the classic comics will come to our heroes' aid as the Marvel cinematic universe continues to expand.
Russell will be joined by the film's original original cast  —  as well as newcomers Sylvester Stallone and Nathan Fillion  —  when the movie hits theaters on May 5, 2017.
More From Classic Rock 105.1