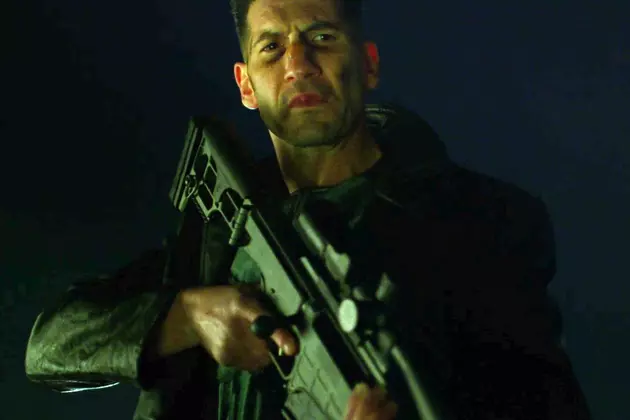 Jon Bernthal Says We Won't Meet the Real 'Punisher' Until His Spinoff
Marvel / Netflix
As with Daredevil himself, Jon Bertnthal's Frank Castle didn't properly adopt the mantle of The Punisher until late in Season 2, but might the character change his ways in time for the confirmed spinoff? Bernthal himself says the Frank Castle we followed through Daredevil was very much not "The Punisher" as fans know him, though that could certainly change.
Speaking with Awards Daily, the former Walking Dead star suggested that while his own Punisher spinoff remains fairly open ended, the Frank Castle we met in Season 2 was driven more by raw grief than the character we'll meet in all his skull-wearing glory:
I think when you're talking about characters like these, the way they fight, what's motivating the fight is very important. Beating someone up to drag them into jail is different than someone who is exercising his rage on people. The Frank Castle you find in this story is not The Punisher. He's reeling from the loss of his family. He's driven by rage and is on a singular mission to find these people who took his family from him, and do it as brutally as possible.
Bernthal also noted that "We are going to do a show with him next year," presumably placing production at some point in 2017, though it remains to be seen if Bernthal's Punisher could take part in the Defenders miniseries, said to begin shooting toward the end of the year.
It's an interesting question, how Marvel intends to handle a solo character best known for putting bullets into people (hence making him an antagonist of Daredevil with his own contained story), but could Bernthal end up playing a very different Punisher by the time we see him in his own spinoff?
Check Out 100 TV Facts You May Not Know!
More From Classic Rock 105.1