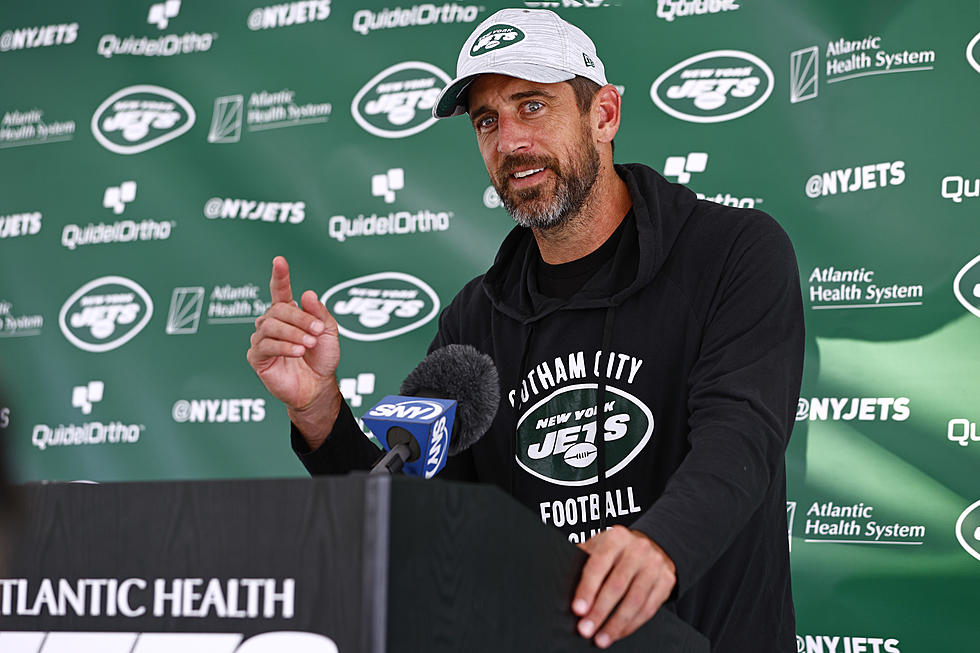 Aaron Rogers Responds to Sean Payton's Comments on Nathaniel Hackett
Getty Images
Sean Payton has been in the headlines recently over his comments about Former Bronco's head coach, Nathaniel Hackett. To give you a little background on the situation, Nathaniel Hacket was the heavily criticized last season for the way his Broncos performed as they were just horrible on the offensive side of the ball. Fast forward to this offseason where Hacket was fired and the Broncos made a splash hire with former Saints coach, Sean Payton.
Payton was recently asked about Russell Wilson's performance last season and what is looking to change. Wilson was struggling so much that fans were keeping an active state that he had more bathrooms in his house than he had touchdowns throughout the season. Wilson would eventually finish with more touchdowns than bathrooms but 16 touchdowns is not what you expect from a guy you want from a guy who is supposed to be a similar signing to Peyton Manning. When asked about Wilson and the team's performance last season, this is what Sean had to say.
Many players and fans around the league felt Payton's comments were a little out of line and that he didn't need to call out Nathaniel Hacket the way he did. Those comments certainly didn't go unnoticed by his new team, the New York Jets. Jets' head coach, Robert Saleh, was the first to publicly respond to Payton's comments where he decided to take the high road and keep it classy. Saleh says he appreciates the haters because that means you are doing something right.
Jets quarterback, Aaron Rogers, didn't take the high road like his head coach. Rogers has an established relationship with Hackett and felt Payton's comments were uncalled for. Rogers stated that he didn't understand the need for a head coach to tear down another coach, this is what Rogers had to say to Sean Payton.
This is on brand with what we have seen from Rogers the past few seasons as he has been known to never mince words. Many fans were not only impressed with Rogers' comments but feel like it's a sign that he is in a much better space team-wise than he was in his last few seasons with Green Bay.  It was no secret that Rogers didn't have the best relationship with his coaching staff, front office, and Green Bay, so it's refreshing to see him take a public stand like this.
The two teams are scheduled to meet in week five of the 2023 season which should capture headlines across the sports world. How do you feel about Payton's comments on Hackett? Did he go too far or was he justified?
Pro Athletes From the Acadiana Area
Louisiana has produced some of the best pro athletes in the world, especially in Acadiana.
The Worst Tattoos on Professional Athletes
Some tattoos are more regrettable than others.