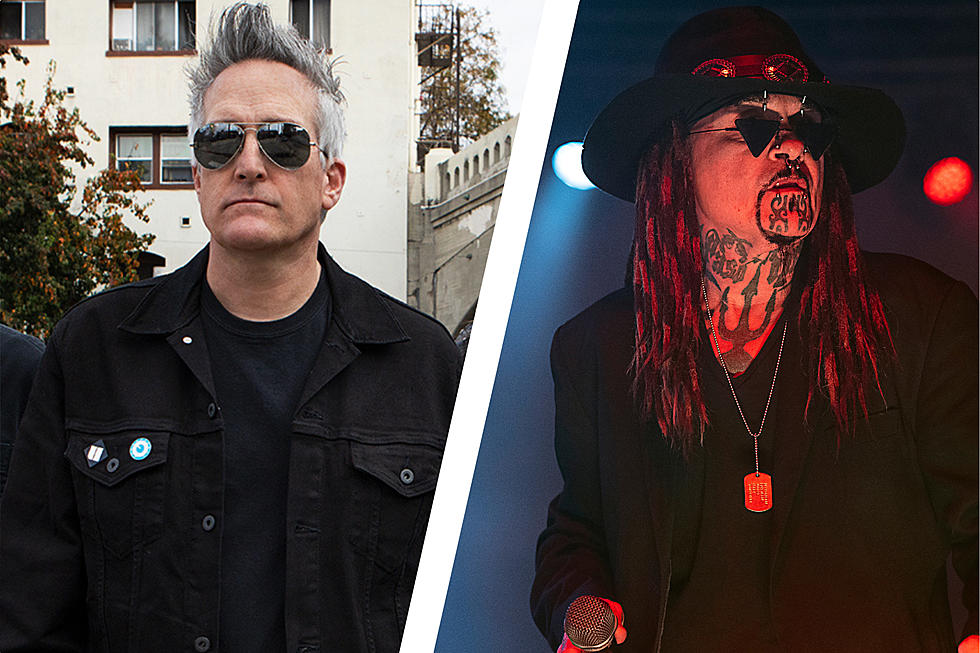 Richard Patrick Says Ministry's 'The Land of Rape and Honey' Changed His Life Forever
Chapman Baehler / Jeff Hahne, Getty Images
On Thursday, Aug. 24—the eve of the release of their new album, The Algorithm—Filter opened the first night of the Freaks on Parade tour featuring co-headliners Rob Zombie and Alice Cooper, as well as Ministry.
"It is amazing and we are honored to be here," he said on Friday night's Loudwire Nights (Aug. 25) about getting the call to join the tour. "It's awesome. Get there early to see us."
Zombie's manager, Tony Ciulla, personally called Patrick to extend the invitation. "He said they wanted to put us back on tour with them. I toured with Rob Zombie when he was White Zombie. We've been friends for, you know, 25 years."
Patrick admitted that it's great to see everybody because he said all of the bands are friends. As he put it, "There's so much mutual respect for each other."
He also notes that he's especially excited to be on the road with Ministry.
"Ministry changed my life," he said, proudly. "The Land of Rape and Honey changed my life. There are two points in my career when I was [younger]: Before Land of Rape and Honey and after Land of Rape and Honey."
Patrick shared with the Loudwire Nights audience that his friends could tell something changed in him after he started listening to that Ministry album.
READ MORE: Richard Patrick Says The Algorithm Is the 'Definitive Filter Record of the Last 20 Years'
And one friend in particular took notice.
"My friend Trent [Reznor] had this thing called Nine Inch Nails. He was like, 'What's gotten into you lately?' And I'm like, 'I only listen to Skinny Puppy and Ministry now. That's it.' And he was like, 'Dude, I think I have something for you. It's called Nine Inch Nails. Come and join it.'"
Patrick started performing with Nine Inch Nails in 1989; in 1993, he left so that he could focus on his new band, Filter. They signed to Reprise Records in '94 and the following year Filter released their debut album, Short Bus.
"[Ministry] literally changed my life."
Listen to Richard Patrick's Full Interview on Loudwire Nights
66 Best Rock Songs of the '90s
You won't want to miss a thing.