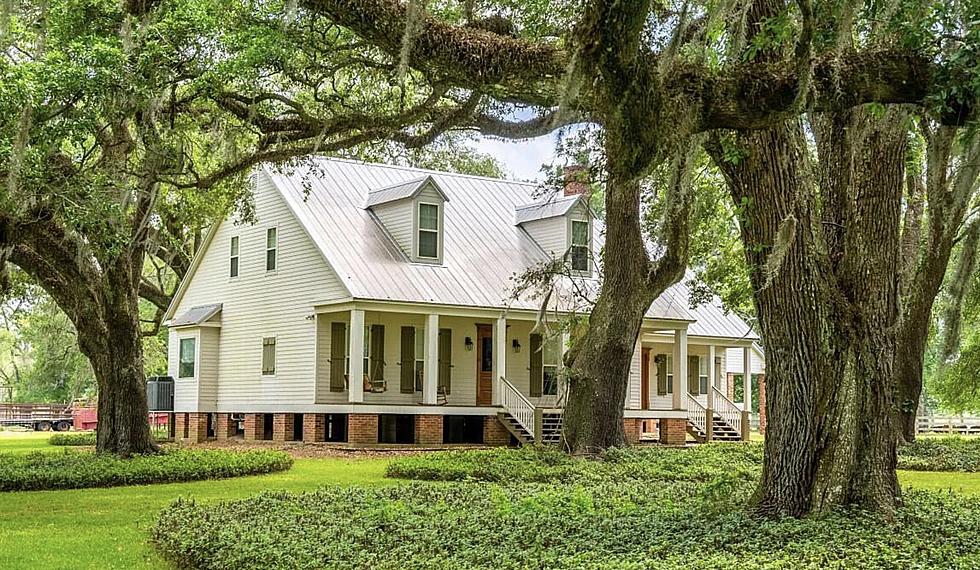 The Most Expensive Home For Sale in Abbeville, Louisiana
Credit: Zillow
There is something almost romantic about having a home surrounded by land and not a neighbor in sight. To be able to live and enjoy your property as you see fit, without worrying about who is right on top of you or who could be encroaching on your real estate.
So when we saw this home for sale in Abbeville, Louisiana, we had to take a look (despite the $2.5 million price tag), and man did we fall in love.
There's a hay barn and two livestock corrals on the 182 acres, which allow for horse and cattle grazing and maintenance, the listing says. Deer and wild hogs are all over the wooded part of the property if you like to hunt or watch local wildlife.
It's a short drive outside of Abbeville, but the potential seems pretty awesome.
The Most Expensive Property in Abbeville, Louisiana
Nestled in a grove of 200+ year-old live oaks, this setting looks like a movie set (but its real and really special). From the moss-draped oaks to the bordering cypress swamp and rolling pasture land, the Acadian-style home featuring custom cypress finishes throughout completes the picture of grace and beauty.
Gallery Credit: Joe Cunningham