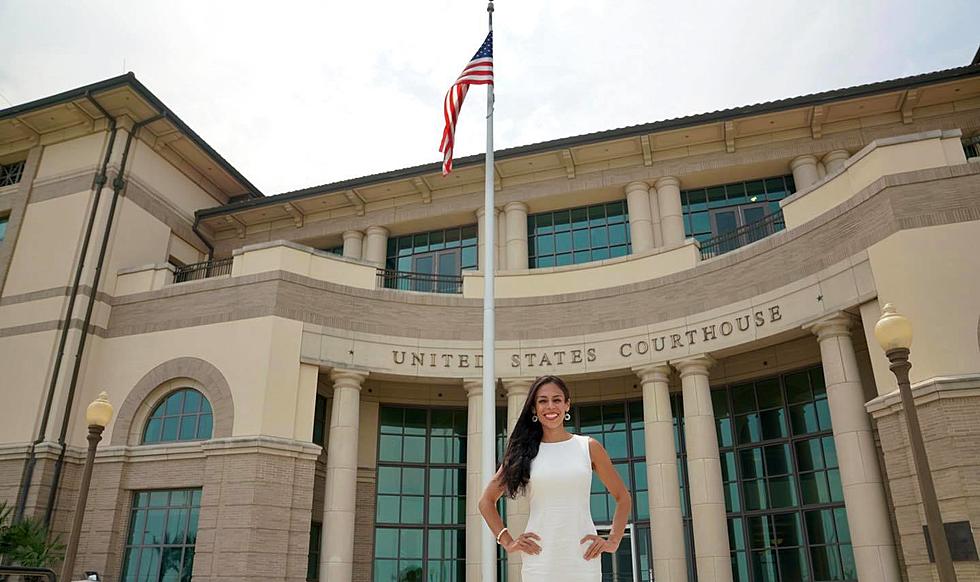 Surprise Lafayette, Louisiana Mayor-President Candidate Priscilla Gonzalez Disqualified Over Residency
Credit: Facebook
LAFAYETTE, La. (KPEL News) - A court hearing over the residency of a last-minute mayor-president candidate in Lafayette Parish has resulted in the race's only Democrat being disqualified.
Priscilla Gonzalez, who qualified for the race on the last day after getting a Louisiana driver's license and voter registration, was unable to prove that she has been a resident of Lafayette Parish for at least a year, and Judge Valerie Gotch Garrett disqualified her campaign Friday afternoon.
More from The Current:
Before a crowded courtroom, 15th Judicial Court Judge Valerie Gotch Garrett found that Gonzalez was unable to show that she was a "qualified elector," as is required, when she went to the parish courthouse Aug. 10, evidenced by questions left unanswered in her qualifying form, including the parish, ward and precinct where she lived. "It was blank," the judge said, noting Gonzalez testified that she had never voted in Lafayette Parish.

Gonzalez said she delayed her voter registration because she was undecided about whether she would return to Corpus Christi or remain in Lafayette. The 39-year-old ran for mayor of Corpus Christi in November 2020, the last time records show her voting in that state and the same month she says she moved to Lafayette to care for her mother and stepfather who live in Lafayette.
Gonzalez's story about when she moved to Lafayette raised questions on social media, as did a Facebook post that seemed to endorse Louisiana Attorney General Jeff Landry, who is running for Governor this year. According to comments made on Facebook, Gonzalez claimed she moved to Lafayette "over three years ago." However, that timeline would have put her moving to the state in the middle of her campaign for mayor of Corpus Christi, Texas.
Gonzalez vowed that she was not going to "give up on my campaign," and that should would "go through an appeals process," according to The Current.
In her race for mayor in Corpus Christi, she garnered 5 percent of the vote, or roughly 5,400 votes, far short of the winning candidate. After she qualified for the Lafayette Mayor-President race, she converted her Corpus Christi campaign page to a Lafayette Parish page, but posts from her previous campaign still appeared on the page - including a post dated December 2022, when she encouraged Corpus Christi voters to go to the polls - and to DM her if they needed a ride.
Gonzales, however, appears to have hurt her chances of winning the case on Friday after a recent podcast appearance, when she said she only finalized her decision to stay in Lafayette a month ago.
Garrett seemed to seize on that evidence and Gonzalez's comments on a local podcast this week, using her own words against her. Gonzales said in that interview that her decision to remain in Lafayette was not "set in stone" until July of this year, Garrett said in her ruling, when she got power of attorney over her stepfather.

Garrett said that such elected positions are for "citizens who are vested in the district they desire to represent."
The disqualification leaves three Republican candidates in the race: Incumbent Mayor-President Josh Guillory and his two challengers, Jan Swift and Monique Blanco-Boulet.
The election for mayor-president will be held on October 14, 2023.
Check Out This $2 Million Property For Sale in Scott, Louisiana
Gallery Credit: Joe Cunningham