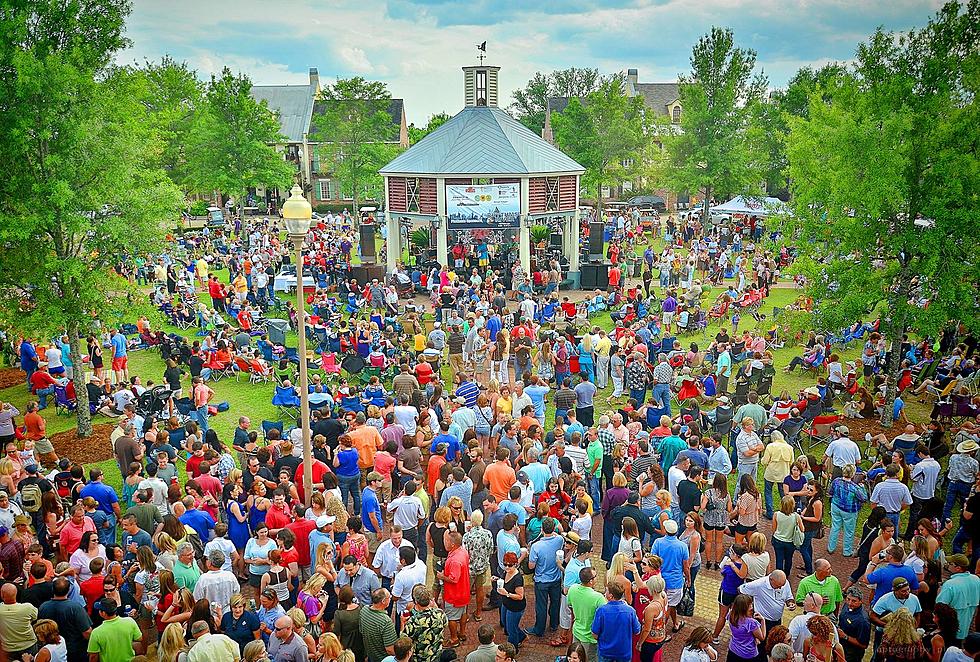 Rhythms on the River in Lafayette Postponed as Stormy Forecast Begins to Take Shape
Rhythms on the River, Facebook
LAFAYETTE, La. (KPEL News) - Weather is on the minds of many people as Easter weekend is set to commence. Heavy rains poured over Lafayette during the morning commute hours and quite a bit more of it is expected to hit our area - another two to four inches of rainfall is possible over the next 24 to 48 hours.
Well, Rhythms on the River was set to kick off the Easter weekend on Thursday night in River Ranch. A stellar musical lineup featuring Gregg Martinez, TK Hulin, and Johnnie Allan was ready to entertain tonight but Mother Nature had different plans. With more rain and thunderstorms expected to follow this evening, concert organizers decided to postpone the event.
As you can see, tonight's show is being postponed to May 18th.
The Spring season of Rhythms on the River began on Thursday, April 30th as The Rouge Krewe rocked River Ranch! Our friends at Hot 107.9 hosted and Lafayette Mayor-President Josh Guillory joined in on the fun.
Newstalk 96.5 FM KPEL was scheduled to host tonight's event but will do so instead on May 18th.
The concert series picks up again Thursday, April 13 as LA Roxx will bring live music for you to enjoy!
10 Great Love Songs By Louisiana Musicians
Louisiana is known around the world for the unique brands of music it's people have created. The Zydeco, Cajun, and swamp pop sounds are indeed one-of-a-kind, but the songwriters in those genres share a common trait with songwriters from the other forms of American music: They use their songs to express their love. So today, we present this compilation of love songs recorded by Louisiana musicians. Whether its Valentine's Day, an anniversary, or any other day, these songs will certainly help you say, "I love you, cher!"
2022's 32 Most Memorable Rock Tours and Concerts
It was a busy and exciting year for live music.
The Hilariously Bad First Concerts of Rock's Biggest Bands
There were long car rides, tiny stages and embarrassing situations on the way to stardom.