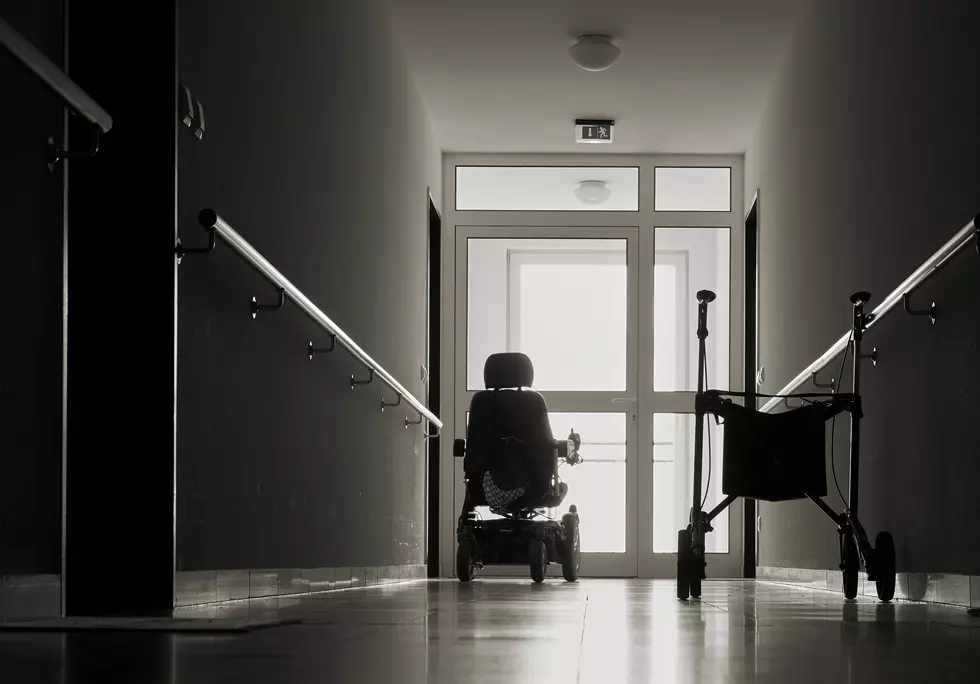 Opelousas, Louisiana Caregiver Accused of Punching Victim in the Stomach, Berating Her
Getty Images
OPELOUSAS, La. (KPEL News) - A woman from Opelousas has been arrested after the woman she was supposed to be taking care of reported her for allegedly abusing her.
31-year-old Charnette Guillory was arrested this week by deputies with the St. Landry Parish Sheriff's Office after they were alerted by the Louisiana Department of Health Adult Protective Services about the alleged abuse on Monday. Guillory was contracted through an agency based in Melville and was a caregiver for a resident in a group home in Opelousas. That resident told a group manager that Gullory punched her in the stomach while she was being bathed sometime at the end of January 2023. That's when the group manager asked for Guillory to be removed from the home as a caregiver.
Investigators say Guillory would allegedly constantly yell at the victim - a 45-year-old infirmed female.- and tell her that nobody wanted her. Other residents in the group home told authorities that Guillory would allegedly yell, curse and belittle the victim daily. One resident said the victim could be heard crying while she was behind the closed bathroom door with Guillory. Another resident said she saw Guillory hit the victim in hte stomach and witnessed her treating the victim cruelly.
On Wednesday, Guillory was arrested and placed in the St. Landry Parish Jail on a charge of Cruelty to Persons with Infirmities. Her bond was set at $5,000.00.
St. Landry Parish Sheriff Bobby Guidroz reminds you that all persons are presumed innocent until proven guilty in a court of law.
The Most Common Medical Marijuana Questions In Louisiana
Multiple pieces of legislation dealing with medical marijuana and expansions to the current structure have been or will be introduced in the upcoming legislative session that begins March 14, 2022.
Attitudes are shifting about recreational use as well. In last year's session, lawmakers passed a bill that changes
penalties
for a small amount of marijuana.
At the beginning of 2022, s
mokable medical marijuana
also became legal. Many people have asked questions about how and where to get medical marijuana. Here is the current information available.
This Temple, Texas DoorDasher Helped an Elderly Woman Get Fresh Start
Shelby Moeller never imagined that an odd request while delivering for Door Dash would lead to a life-changing experience for him as well as an elderly woman who needed more than food.
He described his initial encounter on Facebook, thanking people who offered to help the 78-year-old woman he named 'Jane Doe' to protect her privacy. On March 20th, he was able to share some amazing news on Facebook.
"Many of you probably remember my post last week about door dashing and coming across an elderly woman in deplorable conditions. When I made the post, I was thinking that I just needed to raise awareness that our elderly right here in our community are often alone, forgotten, and in need of help. I never imagined that through my post, God was going to provide a small but mighty army of volunteers that would jump in and save Jane Doe."
Jane Doe had to be moved out of her apartment while biohazard disinfecting was done by Spotless Crime Clean. All furniture, carpet, and most of her possessions had to be thrown away. There was also no edible food, as everything in the kitchen was either expired or infested with insects.
Shelby was able to spend some time with the woman, who he described as his 'new adopted grandma'. He learned about her background, and how she had struggled throughout her entire life, being reduced to having nothing multiple times. She had developed some hoarding behaviors, and he believed that some of that was due to her fear of losing everything again.
Take a look at the before and after photos of the amazing transformation of her home that changed a Central Texas woman's life and helped her start over in a healthy environment.
More From Classic Rock 105.1