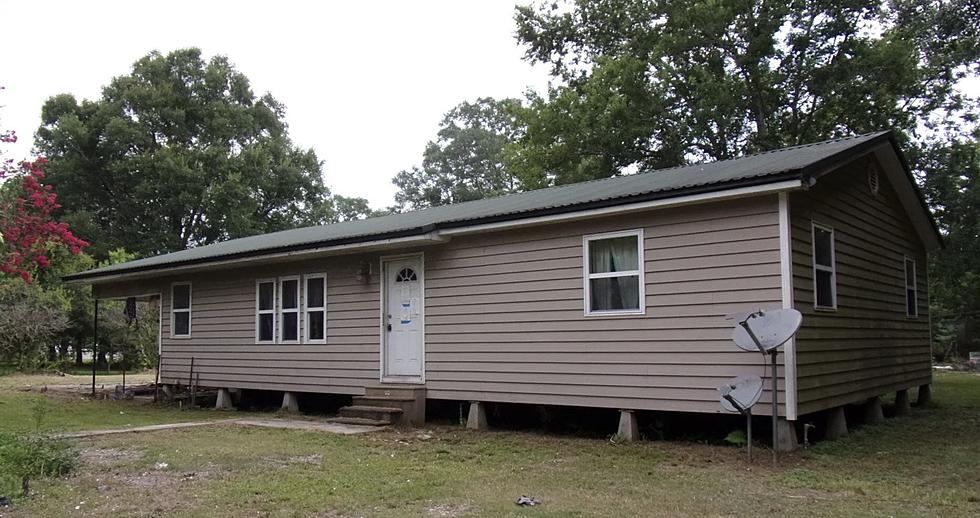 Why Is This Home in New Iberia, Louisiana Is Listed for Just $1?
Credit: Zillow
It's a pretty stressful housing market right now - not that it's never not stressful to be looking for a new home - but with prices and inventory the way they are, a lot of folks are avoiding the housing market if they can.
If you are looking for a new home, price is undoubtedly a factor for you. You want something you can afford but can also accommodate your needs. That's not always easy to find, and you sometimes have to compromise on one to get the other.
So, when we started looking at things like the best deals you can get for a home in Lafayette, we tried to find all of that for you. But there's one listing just outside of Lafayette that absolutely blew our minds - a house listed at just $1.
We were stunned at first, but then we noticed the fine print in the listing on Zillow.
The list price is NOT indicative of seller's final reserve amount. This property is part of an online bidding event, please visit AUCTION.com to place bids (07/24/2023 and ends on 07/26/2023). Inspections of this property and contact with occupants are strictly prohibited. Property is sold AS IS and no for sale sign is allowed.Open living, dining, kitchen ''flow plan''. This house offers potential for a buyer looking for the quiet of country living.
So, the auction is listed for this address on Auction.com. There are new dates on the listing, though - it currently appears to be running July 31 through August 2. The opening bid is not $1, however. It's $35,000.
Still... maybe that's a steal. You decide.
Most Expensive Home For Sale in Lafayette, Louisiana
The real estate listing for this home, which is located at 155 Shannon Rd. in Lafayette, features a lot of beautiful architecture and plenty of features that make it an extremely desirable place to live.
This home is a 4-bed, 6-bath (two half-baths) home with a mix of brick, carpet, marble, and wood flooring. It's got a 3-car garage, completely covered, and other space in the driveway for guests to park.
With nearly 10,000 total square footage of space, this home could be yours for $3,795,000.
More From Classic Rock 105.1