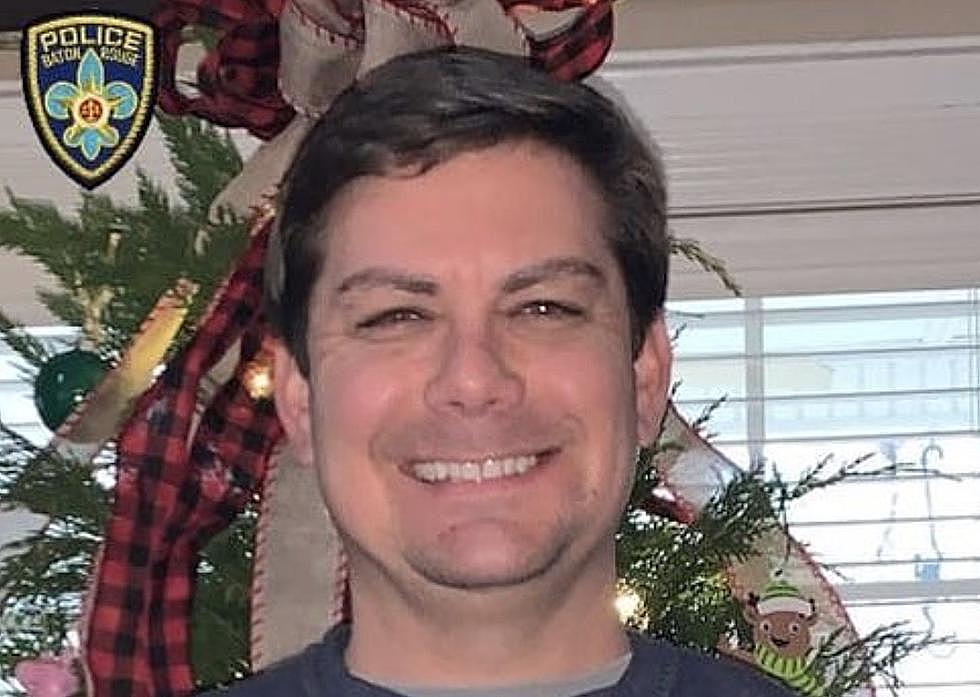 Nathan Millard's Death in Baton Rouge, Louisiana Ruled Overdose From Fentanyl, Cocaine
Credit: Baton Rouge Police Department
BATON ROUGE, La. (KPEL News) - The death of a Georgia man found wrapped in plastic and carpet in Baton Rouge has been ruled an overdose, the coroner says, and it appears foul play is not suspected.
Nathan Millard's body was found earlier this month after having gone missing in late February. At the time, it was believed that he had died due to overdose, but there were several questions about what happened the night Millard died - including how he got the drugs and who he was with.
According to The Advocate, the coroner's official ruling came out Tuesday, and fentanyl was involved.
Nathan Millard, the Georgia man who went missing during a business trip in Baton Rouge, died of an accidental overdose of fentanyl, cocaine and alcohol, the coroner said Tuesday.

Police have arrested two people and are looking for a third person accused of doing drugs with Millard the night he disappeared and dumping his body after he died.

Millard, an employee of Advanced Construction in Covington, Georgia, arrived in Baton Rouge for a short business trip on Feb. 22 to meet with a client and see a job site.
After Millard's body was found, police put out an arrest warrant for Derrick Perkins, who was found to have used Millard's debit card.
While in custody, Perkins told police what happened the night of the Georgia man's death. It involved Millard requesting drugs and prostitutes from Perkins. Those prostitutes, Tabbetha Barner and Tiffany Ann Guidry, became persons of interest in the case. Guidry was later taken into police custody.
Millard left his hotel to go to a nearby Irish pub the night he disappeared. He later met up with Perkins, and said he was looking for drugs and women. Perkins ended up assisting him with both requests.
According to what Perkins told police, Millard and the two women were doing drugs and at one point, all three wanted something from the store.
Millard gave Perkins his debit card but not the PIN number, Perkins claimed, and Millard told him to run the card as credit. He later left the home again and when he returned, Barner told him that Millard was dead. After an attempt at CPR failed, Perkins apparently panicked.
He and Guidry disposed of the body, which was later found on March 6.
According to an affidavit, "Perkins wanted to be as humane as possible with disposing of the body at the funeral home and felt bad about Millard's death, but he was unaware of exactly what the Defendant potentially gave Millard to cause him to overdose."
There are no pending murder charges, and no suspicions of foul play.
Guidry has since been arrested and charged with improperly disposing of human remains, prostitution, and failure to seek assistance. Police are still seeking Barner for the charges of prostitution and failure to seek assistance. Perkins has been charged with multiple offenses related to the crime, including improperly disposing of human remains, criminal damage to property, three counts of access device fraud and unauthorized use of a motor vehicle, and violating his probation.
Fighting Fentanyl: Important Arrests Made Across Acadiana in 2022
The fight against fentanyl is a daunting one as the highly potent drug continues to take lives every day across the country. From Lafayette to the surrounding areas, law enforcement agencies have their hands full as they fight to get fentanyl off their respective streets.
Let's take a look back at headline-catching cases involving fentanyl in 2022.
List of Homicides and Deaths in Acadiana for 2023
Whether you pay attention to the news each day or just sporadically check in every once in a while, I think you will agree that we are often reading about homicides and deaths around Acadiana. 2023 seems to be showing that Acadiana will have a busy year when it comes to homicides, fatal crashes, and pedestrian deaths.
More From Classic Rock 105.1