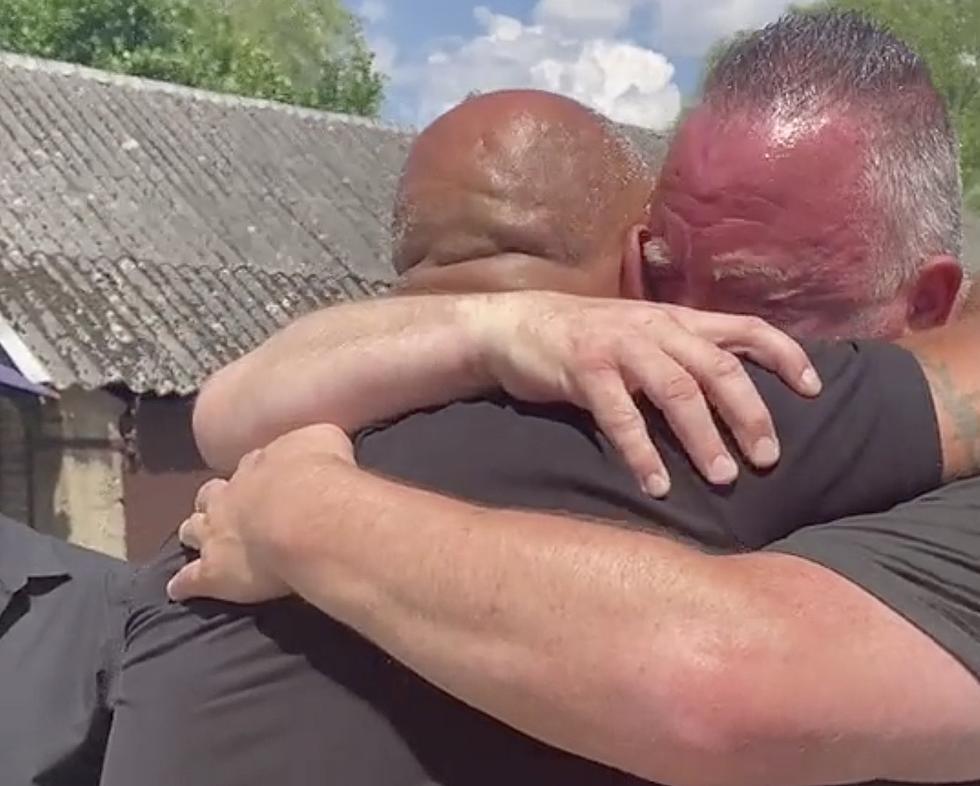 Man Shows Up to His Own Funeral in a Helicopter After Faking His Death – Just to Teach His Family a Lesson
Credit: TikTok
In what must have been one of the most shocking lessons one can teach a loved one, a man faked his own death and then showed up to his own funeral in a helicopter just to prove a point.
David Baerten, a 45-year-old TikToker, and his wife and children decided to orchestrate the prank to trick loved ones and see who actually cared about him.
The elaborate prank involved his children spreading the news of his death on social media.
"Rest in peace, Daddy. I will never stop thinking about you," the daughter wrote, according to the Times UK. "Why is life so unfair? Why you? You were going to be a grandfather, and you still had your whole life ahead of you. I love you! We love you! We will never forget you."

The fake funeral, which was held near the city of Liege last weekend, was attended by dozens of friends and family members dressed in black, waiting for the ceremony to begin until they were met with a landing helicopter.
In true TikToker fashion, the landing was caught on video and posted to the social media app.
Baerten's funeral was filled with mourners, but they were all the victims of the prank that was simply a test to see how much they cared. There were plenty of people who were relieved to see him, but also several that looked incredibly confused.
You had us we love you my friend we are happy that you are among us," another TikToker, Thomas Faut, wrote on the site.
Why did he do it?
"What I see in my family often hurts me, I never get invited to anything. Nobody sees me. We all grew apart. I felt unappreciated," Baerten said, according to the New York Post. "That's why I wanted to give them a life lesson and show them that you shouldn't wait until someone is dead to meet up with them."
I'm... not sure that's how you get invited to more family functions, though.
The Coolest Viral Movie Marketing Campaigns
These marketing campaigns were almost as good as the movies they were hyping.