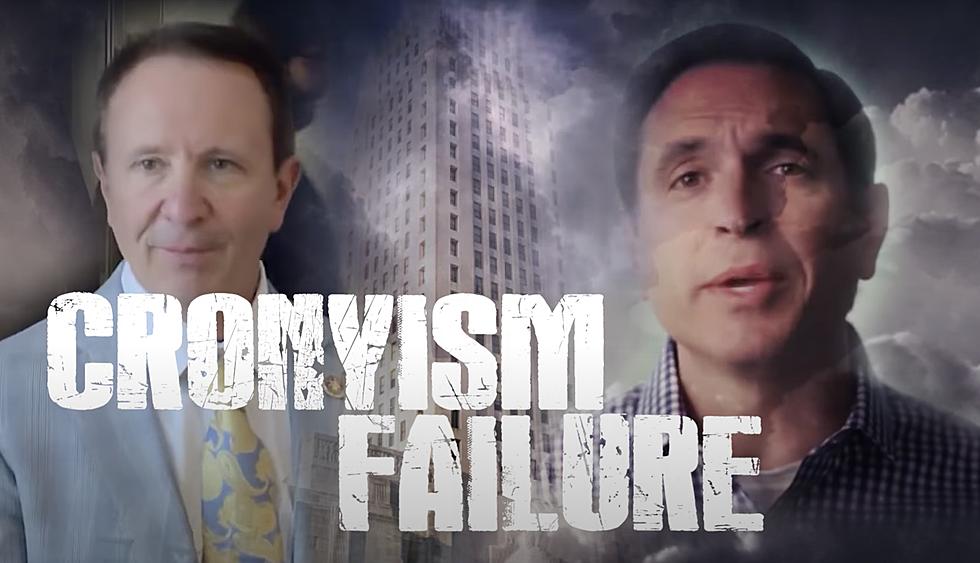 John Schroder Drops First Attack Ads in Louisiana Governor Race, Hits Jeff Landry and Stephen Waguespack
Credit: John Schroder Campaign/YouTube
BATON ROUGE, La. (KPEL News) - State Treasurer John Schroder is taking aim at two of his Republican counterparts in the race for Governor, dropping the first attack ads in the 2023 election cycle.
Both Jeff Landry and Stephen Waguespack have been attacked by each other's supporting PACs, but the Schroder ad is the first attack ad to come directly from a candidate's campaign. In one ad, Schroder accuses Jeff Landry of corruption and Waguesback of bankrupting universities, among other claims.
Here's the ad, from Schroder's own YouTube account. The ad is titled "Sick & Tired."
More on the ad from the USAToday Network's Greg Hillburn.
The first ad begins with a narrator saying, "Tired of Louisiana corruption and failure," then proceeds to say Landry funneled $420,000 in campaign funds to a company he owns and paid himself $200,000 in annual income.

Then the spot emphasizes Waguespack's ties to Jindal, who was elected twice but was unpopular when he left office. "Waguespack and Jindal wrecked out public universities and our state budget," the narrator says.
A second ad, titled "Change," refers to Waguespack and Landry as "political insiders."
Polling in the governor's race so far paints a tough path for Schroder's campaign. Landry is way ahead of the pack in virtually every poll we've seen so far. But Schoder was most recently polling at 6 percent, ahead of Wasguespack's 5 percent but way behind Landry's 30 percent.
But it's not just them in the race.
The Demoratic candidate in the race, former Department of Transportation and Development chief Shawn Wilson, is coming in second place in every poll. That puts Schroder a distant third with a long shot at getting into the runoff.
Louisiana's election system doesn't have closed primaries, which means every candidate is on the ballot in the October 14 election. Schroder will need to consolidate a lot of support and pull numbers away from Landry in order to make it into the runoff as it's unlikely Democratic voters will cross the aisle to vote for him.
Schroder's ads will likely not be the only attack ads you see this cycle. Landry and Waguespack both have organizations with money to spend on advertising, and Wilson has the backing of the entire state Democratic party.
Fast Food Secrets You Need to Know
Social media has made it possible to share all the fast food secrets and hacks you need to save a buck. Here are some of our favorites, which you can definitely use if you're ever looking for a cheap meal.