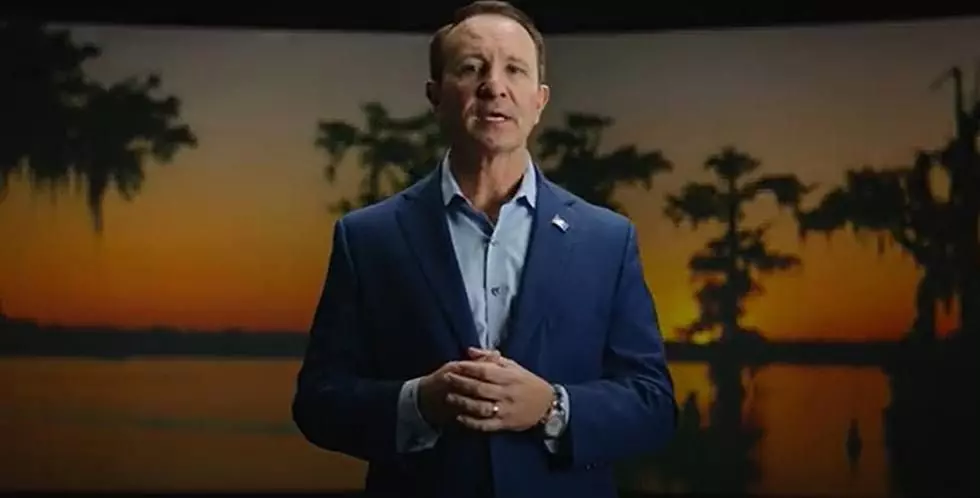 Jeff Landry Raising Far More Money Than Opponents in Louisiana Governor Race
Credit: Landry Campaign
LOUISIANA (KPEL News) - Attorney General Jeff Landry has far more money on hand than any of his opponents, according to new financial disclosures. State Treasurer John Schroder trails, meanwhile, followed by the rest of the field.
The new disclosures, which were submitted on Friday, show that this will be an expensive race to run this year.
Last week, former LABI chief Stephen Waguespack touted nearly $3 million raised for the election. But only about $900,000 went straight to his campaign. The other $2 million or so went to affiliate PACs that are supporting him.
Waguespack and the consultant for the two PACs gave the numbers to the USA Today Network at the time.
Campaign finance reports are due April 17, but Waguespack and the consultant for the two PACs agreed to release their totals earlier to USA Today Network.

"I have said this from the day I announced – this is a movement to restore and rebuild Louisiana into a state where our children and grandchildren can thrive," Waguespack said in a statement. "I got into this race because I couldn't sit on the sideline while our state was hurting. Louisiana deserves a governor that will fight for great schools, safer communities, more economic opportunities, and put the people over politics. I'm humbled by all the support I have received and look forward to embarking on this great Louisiana comeback together."
Landry, earlier this week, announced via social media that he had $8 million on hand. According to filings, he's got about $6.3 million on hand, with the remainder of that $8 million in various PACs and supporting organizations.
Schroder raising more money than Waguespack may strike some as curious, considering most of the conversation on the race has focused on Landry and Waguespack. But the State Treasurer has run statewide races before and has name recognition and a donor base as a result, which he appears to be tapping for this race.
State Senator Sharon Hewitt sits behind Waguespack with just over $650,000. State Representative Richard Nelson has the least on hand with $280,000.
Former head of the Louisiana Department of Transportation and Development, Shawn Wilson, currently has about half a million on hand. He is the only declared Democrat in the race.
The Seven Modern Wonders of Acadiana
These landmarks in and around Lafayette leave us in awe and, in some cases, make us think what their designers were thinking.
10 Great Love Songs By Louisiana Musicians
Louisiana is known around the world for the unique brands of music it's people have created. The Zydeco, Cajun, and swamp pop sounds are indeed one-of-a-kind, but the songwriters in those genres share a common trait with songwriters from the other forms of American music: They use their songs to express their love. So today, we present this compilation of love songs recorded by Louisiana musicians. Whether its Valentine's Day, an anniversary, or any other day, these songs will certainly help you say, "I love you, cher!"