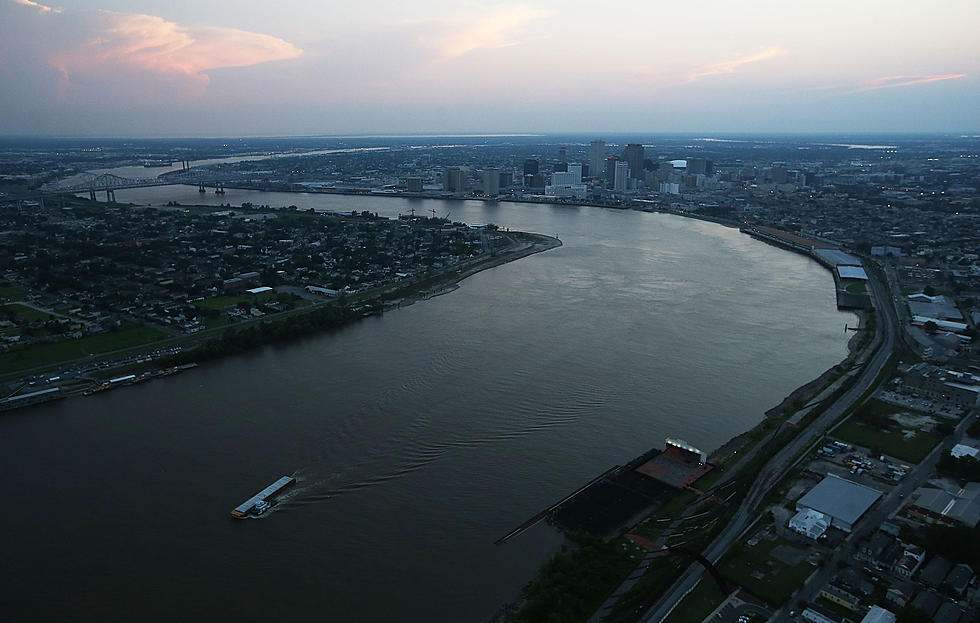 How Saltwater Intrusion in Louisiana Could Affect Home Appliances
Photo by Mario Tama/Getty Images
NEW ORLEANS, La. (KPEL News) - Southeast Louisiana is facing an unprecedented amount of saltwater intrusion into freshwater systems, leaving folks worried about its impact on their homes in the impacted area.
It's gotten so back that Governor John Bel Edwards requested an emergency declaration from President Joe Biden, which was approved today.
Saltwater intrusion is a phenomenon that occurs when saline water from the ocean infiltrates and contaminates freshwater sources, such as rivers, aquifers, and coastal wells. There are several reasons why saltwater intrusion is considered detrimental, including its impact on drinking water, local agriculture and ecosystems, and damage to infrastructure.
Several cities and towns in southeast Louisiana, including the New Orleans area, draw their drinking water from the river. Saltwater intrusion makes that extremely problematic, but it is likely not going to cause you health problems in the long term.
"For the vast majority of people, you will stop drinking the water because it doesn't taste well, well before it becomes a danger to your health," Joseph Kanter, the state's health officer and medical director, told Axios.
Along with the concern in home residences concerning drinking water, however, are concerns about the impact of saltwater on home appliances.
According to WGNO, there are concerns, particularly for those with older appliances.
"If your machine is a stainless-steel dishwasher, you're going to be okay," Carter Kidd, an appliance store owner in Elmwood, Louisiana explained. "Like I said, there are certain machines that are designed to have salt in them, and so since it's not full saltwater, our manufacturers have told us that it should be okay. Your washing machines and dishwasher shouldn't have any issues with them."
More from WGNO.
Kidd says it's mainly appliances containing metal components that will be affected, like refrigerator water filters and ice-making machines.

"If you have a refrigerator with any kind of ice or water in it, you're going to want to just go ahead and turn off the water, if you can, to that unit. Same with under-the-counter ice machines," Kidd said.
It will also have an impact on filters inside appliances that filter water for drinking, such as ice machines and refrigerators.
If saltwater does enter your refrigerator water filter or ice-making machine, filter replacement is necessary.
"I would replace the water filter inside, and I would flush out a gallon of water through wherever your dispenser is just to flush all the water out because as saltwater dries, it's going to leave behind some salt deposits," Kidd said.

To protect your dishwashers and washing machines, keep up with monthly maintenance.

"What we would recommend is that they do sell cleaning tablets that you're supposed to use once a month without saltwater, so with more saltwater coming in, we just recommend you maintain the internal cleaning of the machine. Just once a month in a dishwasher or washing machine," Kidd said.
The intrusion is not a threat outside of the area at the mouth of the Mississippi River, but the threat it brings to that area could be severe if it goes on too long. State officials are hoping that won't be the case.
Mayors of Louisiana Towns, According to AI
We asked an AI app to draw what it thought the mayors of various Louisiana cities looked like. Here are the results.