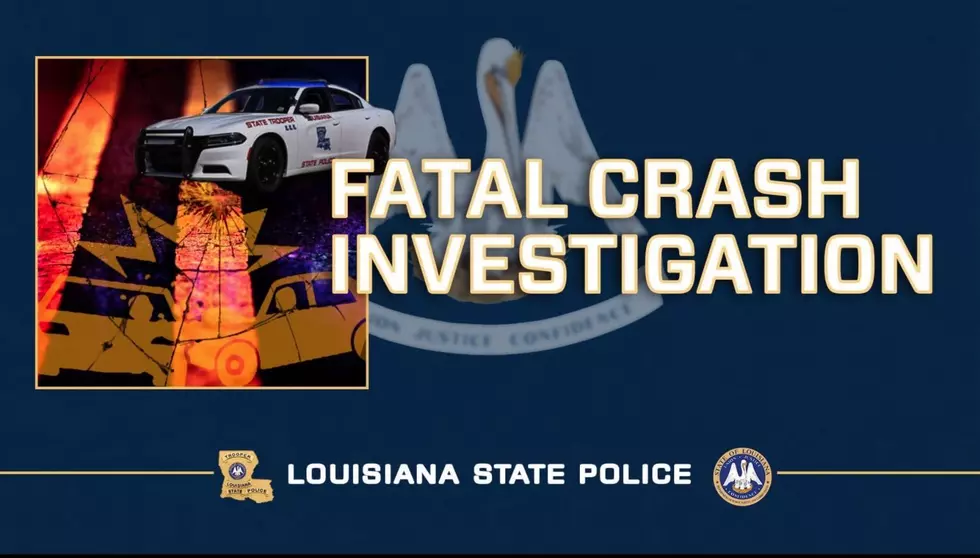 Hit-and-Run Crash Claims Life of Duson Pedestrian in St. Martin Parish
Louisiana State Police FB Page
ST. MARTIN PARISH, La. (KPEL News) - A pedestrian is dead and Louisiana State Police are looking for the driver whose vehicle struck him during an overnight hit-and-run crash in St. Martin Parish.
According to a press release from State Police, Troopers responded to the crash shortly before 3:00 a.m. on Saturday morning. 35-year-old Denferd Paul Puckett, Jr. of Duson was found lying in the roadway of Louisiana Highway 347 near Delcambre Road. That's where investigators say Puckett was hit by an unknown vehicle, which drove away after the crash. Police say Puckett was lying in the roadway when he was hit.
The St. Martin Parish Coroner's Office pronounced Puckett dead on the scene. It's not known if Puckett was impaired when he was killed. A standard toxicology sample is being analyzed.
If you have any information, you are asked to contact Louisiana State Police Troop I at (337) 262-5880 or your local law enforcement agency. Nothing is insignificant.
It's been a hectic year for fatal crash investigations for State Police Troop I. The agency has reported 16 deaths in 14 fatal crashes since the beginning of 2023.
Lafayette, Louisiana Motorcyclist Dies in a Crash on West Pinhook Road
KPEL News reports another fatal crash. This one happened on Monday night in Lafayette. Police say a motorcyclist rode into the center turn lane on Pinhook Road, trying to go around traffic in the same direction.
Unfortunately, the rider - identified as 28-year-old Jason Yameen of Broussard - crashed into another vehicle in the center turn lane and died. A passenger in the vehicle was hospitalized in stable condition.
5 Things You Might Not Know About Motorcycles
10 Tips to Allow Cars and Motorcycles to Safely Coexist
It's possible for cars, trucks, and motorcycles to safely share the road, but it takes mindfulness and cooperation on everyone's part. Remember these 10 tips before heading out on your next journey.
List of Homicides and Deaths in Acadiana for 2023
Whether you pay attention to the news each day or just sporadically check in every once in a while, I think you will agree that we are often reading about homicides and deaths around Acadiana. 2023 seems to be showing that Acadiana will have a busy year when it comes to homicides, fatal crashes, and pedestrian deaths.
More From Classic Rock 105.1