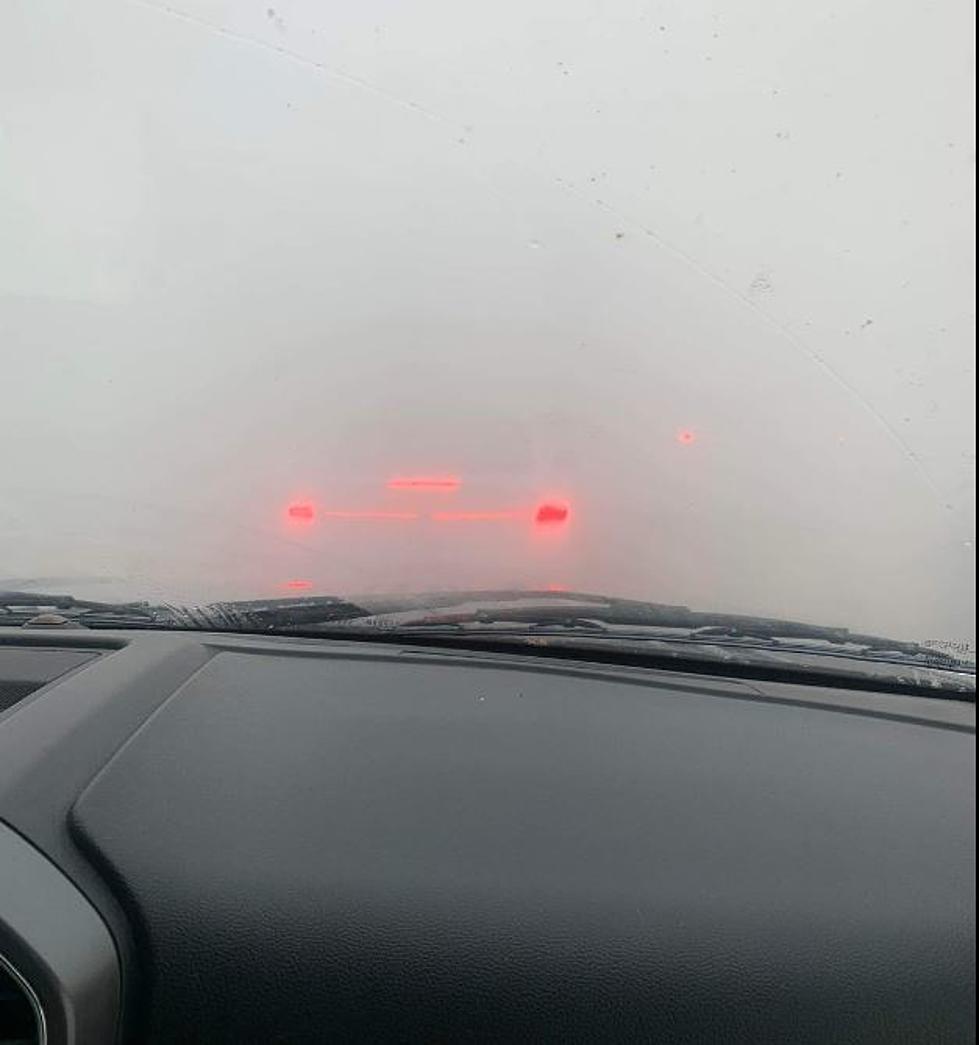 LA 347 Closure UPDATE: Fog & Smoke Conditions Improve in South Louisiana
Super Fog, Facebook via Gulf Coast Updates
UPDATE: Louisiana HWY 347 in St. Martin Parish is may be closed a bit longer while crews remove the cane truck involved in an accident this morning. Louisiana State Police reports that the fog and smoke conditions have improved, and the roadway will open as soon as debris is cleared.
St. Martinville, LA (KPEL News) - Louisiana State Police have closed LA 347 between Col. Jeff Deblanc Pkwy and LA 96 in St. Martin Parish due to heavy smoke and fog in the area.
Trooper Thomas Gossen says that a crash involving a cane truck followed by zero visibility in the area prompted the closure.
A listener reported that an officer in the area told her most roads in St. Martinville are closed as well.
I-10 over Irish Bayou in New Orleans is also closed this weekend due to low visibility. Highway 11 is shut down as a result of a combination of fog and smoke that's created extreme low visibility.
Detours are available. Drivers are reminded to turn on their headlights and slow down if areas of heavy fog.
Yesterday, fog and smoke caused crashes in the New Orleans area that killed one person and injured 8 others. A crash in October caused by super fog on I-55 involving more than 100 vehicles killed seven people and injured more than 60 others.
The Twin Spans until the High Rise is also closed and so is Highway 11 as a result of a combination of fog and smoke that's created extreme low visibility.
You can also use the KPEL app to submit a news tip, share a traffic update, or chat directly with our on-air team.
Be sure to bookmark our latest site, wearelafayette.net, where we provide more local news coverage as well as lifestyle and community features.
To report errors, omissions, or other concerns regarding the content above, send emails to news@kpel965.com.
10 Things That Cause the Most Car Crashes In Louisiana
More From Classic Rock 105.1