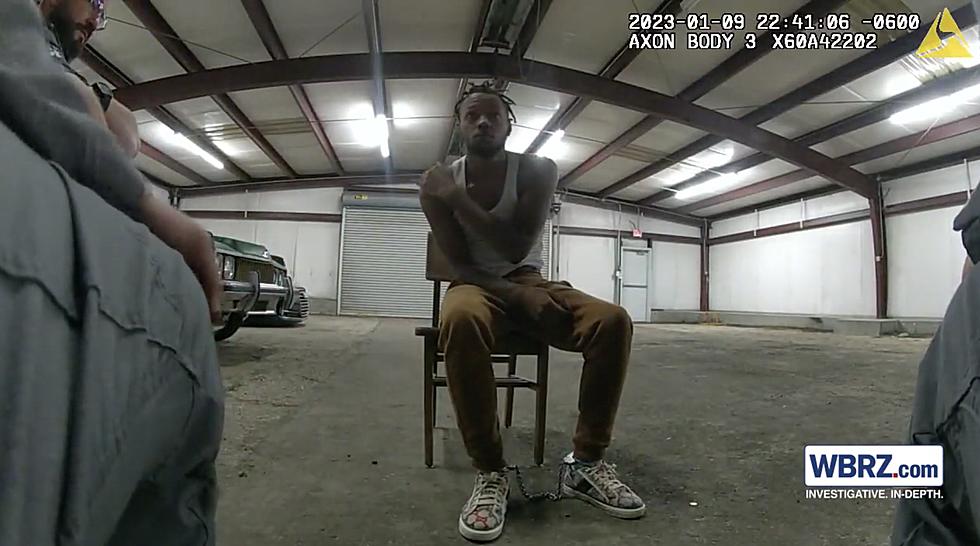 FBI Opens Civil Rights Investigation into Baton Rouge Police Department Over 'Brave Cave' Scandal
Credit: WBRZ
BATON ROUGE, La. (KPEL News) - The Federal Bureau of Investigation field office in New Orleans has confirmed they are investigating allegations of civil rights violations in the Baton Rouge Police Department.
The investigation comes amid a growing number of disturbing headlines and lawsuits against the department over the treatment of detainees, including strip-searching a grandmother.
In what's becoming known as the "Brave Cave" scandal in the state's capital city, the police department is being accused of using torture-style tactics against detainees at a warehouse that's been dubbed a "black site" by civil rights attorneys.
The latest lawsuit was filed Monday in US District Court and says Ternell Brown, a Baton Rouge grandmother, was stopped by Baton Rouge Police Department (BRPD) patrol officers while she was in the car with her husband in June 2023. Brown was carrying two different types of prescription pills in the same container, "which she lawfully possessed," it reads.

"Because BRPD officers deemed this behavior 'suspicious,' she was taken to BRPD's black site, where she was forced to show officers that she was not hiding contraband in her vagina or rectum. After more than two hours, they let her go without charge," the complaint states. Her husband was not taken to the Brave Cave, according to the complaint.

The lawsuit alleges that the officers involved in the search were "not acting as rogue officers when they sexually humiliated Mrs. Brown; rather, they were simply carrying out official BRPD policy … (which) instructs officers that they may conduct these invasive strip searchers whenever they have 'reasonable suspicion to frisk' a detainee. Such a policy runs directly contrary to longstanding US Supreme Court jurisprudence."
Police Chief Murphy Paul acknowledged the investigation and noted that the department had asked the FBI to come in and assist with the investigation. The FBI has confirmed that they have opened a civil rights investigation into the
"The New Orleans FBI Field Office, the Civil Rights Division, and the U.S. Attorney's Office for the Middle District of Louisiana have opened a federal investigation into the Baton Rouge Police Department and allegations that members of the department may have abused their authority," the New Orleans field office announced in a statement. "Experienced prosecutors and agents are now reviewing the matter for potential federal violations."
There is no other comment at this time, however, as the investigation is ongoing.
"It's essentially an unmarked interrogation warehouse where Baton Rouge citizens have been getting taken for years, strip-searched and sometimes beaten," one of the lawyers for the plaintiffs said on Thursday. The warehouse was allegedly used for cavity searches, away from prying eyes. It has been described as a place with few cameras around.
Baton Rouge community activist and former U.S. Senate candidate Gary Chambers took to social media over the "black site."
"It is time for arrest," he wrote on X (formerly known as Twitter). "We aren't given the benefit to sit at home when law enforcement knows we broke the law."
Chief Paul gave a surprise resignation in July, though he is remaining on the job until his successor is named.
---
The KPEL News Team is working to provide additional coverage for Acadiana. Updates will be shared as they become available, so download the KPEL News app via Google Play or in the App Store and subscribe to breaking news alerts to get the latest information sent directly to your mobile device.
You can also use the KPEL app to submit a news tip, share a traffic update, or chat directly with our on-air team.
Be sure to bookmark our latest site, wearelafayette.net, where we provide more local news coverage as well as lifestyle and community features.
To report errors, omissions, or other concerns regarding the content above, send emails to news@kpel965.com.
20 States With The Worst Roads In The Country