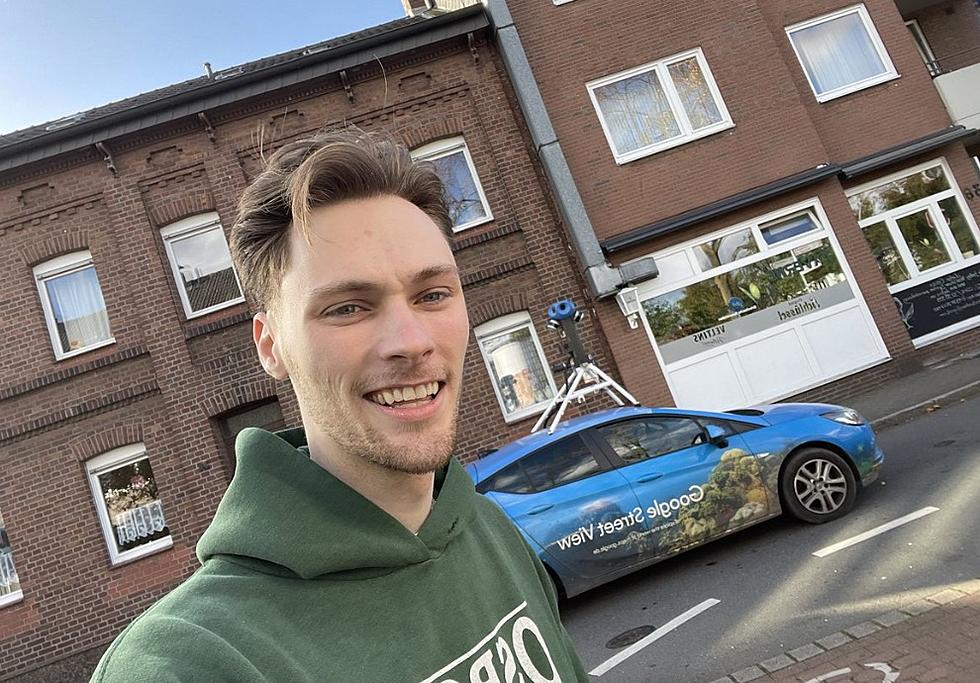 Wherever You Are in Louisiana, This Guy Can Find You Based on Any Photo You Post
Twitter, @georainbolt
Trevor Rainbolt is not your average GeoGuessr player. At 24, he has a knack for identifying the geographical locations depicted in photos—be it a secluded Louisiana swamp or a bustling European city. This unique skill has not only catapulted him into online stardom but also enabled him to use his powers for the greater good.
His Internet fame even landed him a role in revealing the New York Jets' 2023 NFL regular season schedule. Rainbolt's talent is making waves beyond the digital world, and he's generous enough to share tips and tricks about his unique methodology.
The Road to GeoGuessr Stardom
Before embarking on a globe-trotting adventure, Rainbolt grew up in Arkansas and later worked for a social media company producing Snapchat content. GeoGuessr, an online game that challenges players to identify their whereabouts using Google Street View, was just a hobby for him. But this hobby turned into an obsession as he devoted hundreds of hours to honing his skills. "There's no shortcut to being good at this; it's all about putting in the time," Rainbolt remarked.
However, everything changed one fateful New Year's Day when he decided to post GeoGuessr tips on TikTok. Waking up to find over a million views, Rainbolt quickly rose to Internet fame. His newfound popularity even caught the eye of major brands like Chipotle and the NFL, leading to unique collaborations.
A Skill Put to Good Use
While Rainbolt has turned down questionable requests to locate individuals based on photos, he has helped people reconnect with their past.
He identified the backdrop of an old black and white photograph, allowing an adoptee to locate the spot where his late mother had once stood near Lake Ritsa in north-western Abkhazia. In another touching instance, he helped a man discover a restaurant on Tylos beach in Cyprus, the last known location of his late father.
A Method to the Madness
Rainbolt attributes his incredible skill to memorization and analysis. "It's not just about knowing the places but about recognizing the features that can lead you to those places," he explained.
From the color of the soil in Nigeria to the design of telephone poles in Guatemala, his attention to detail is impeccable.
Not Alone But Unique
Despite his viral fame, Rainbolt is humble enough to admit that he isn't the only star in the GeoGuessr universe. He often refers to Tom Davies, a.k.a GeoWizard, another extraordinary player, as someone who has mastered the game. But what sets Rainbolt apart is his enthusiasm for sharing knowledge and utilizing his talent for meaningful purposes.
What's Next for the GeoGuessr Prodigy?
With the fluctuating nature of viral fame, Rainbolt remains cautious about his future. Though his skills could potentially aid investigative journalism or forensic analysis, he is wary of the emotional baggage tied to such responsibilities. For now, Rainbolt is content with his newfound fame and eager to experience the world beyond the pixels, especially places yet to be mapped by Google Street View.
As he journeys both digitally and physically, Trevor Rainbolt's story hints at a world that's not just increasingly interconnected but also more accessible, thanks to the unique skills of individuals like him. His journey illustrates the limitless possibilities that await us in a world continually blurring the lines between the real and the virtual.
Now, we just have to get him down to the swamps of Louisiana.
See the Must-Drive Roads in Every State
More From Classic Rock 105.1