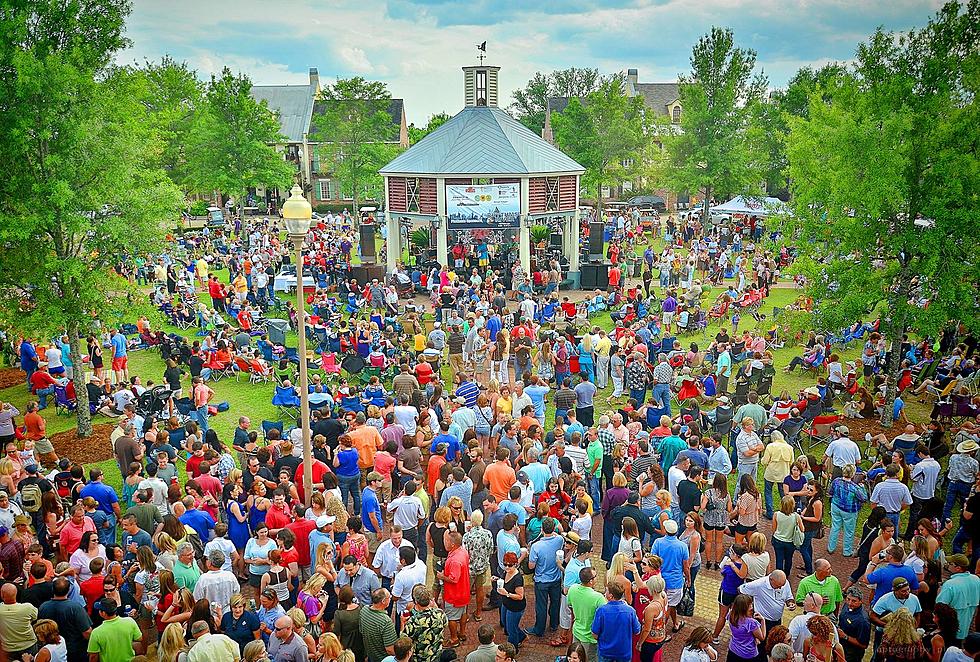 Fall 2023 Rhythms on the River Lineup Announced
Rhythms on the River, Facebook
As we (eventually) shed the heat of the south Louisiana summer and get ready for the fall breeze to settle in, music lovers in Lafayette are gearing up for yet another phenomenal season of Rhythms on the River.
The much-anticipated lineup for Fall 2023 was just released, promising a mix of local favorites, thrilling newcomers, and legendary talents that are sure to get everyone grooving.
Taking place every Thursday evening at the central River Ranch Town Square, Rhythms on the River has become a beloved tradition for Lafayette residents and visitors alike. The free live music concerts offer a chance for everyone to come together, dance, and enjoy some of the best music the region has to offer.
Here's a glance at what the Fall 2023 season has in store:
September 28: LOCAL PALOOZA
A night celebrating the best of Lafayette's homegrown talents. Featured artists include CC Adcock + the Lafayette Marquis, Brother Dege and the Brethren, and Zach Edwards and the Medicine. And as if that's not enough, special guests for the evening will be Ray Boudreaux, Michael Juan Nunez, The Good Dudes, and Julian Primeaux. It promises to be an electrifying kickoff to the season!
October 5: Jet Seven
The energetic tunes of Jet Seven will surely get the crowd moving with their versatile repertoire.
October 12: The Chee-Weez
A fan favorite, The Chee-Weez returns to the River with their iconic covers and lively performances.
October 19: Julian Primeaux
After making an appearance as a special guest on September 28, Julian Primeaux is set to enchant audiences once more with his soulful melodies and poignant lyrics.
October 26: Atchafalaya
Representing the rich cultural and musical heritage of the region, Atchafalaya promises a night filled with local rhythms and foot-tapping tunes.
November 2: Keith Frank and The Soileau Zydeco Band
Closing out the season, the King of Zydeco, Keith Frank, and his band will ensure a grand finale with their infectious beats and unmatched energy.
So, Lafayette, dust off your dancing shoes, gather your friends, and mark your calendars. The Fall 2023 Rhythms on the River is sure to be a good time!
The 40 Best Cover Songs by Rock Bands