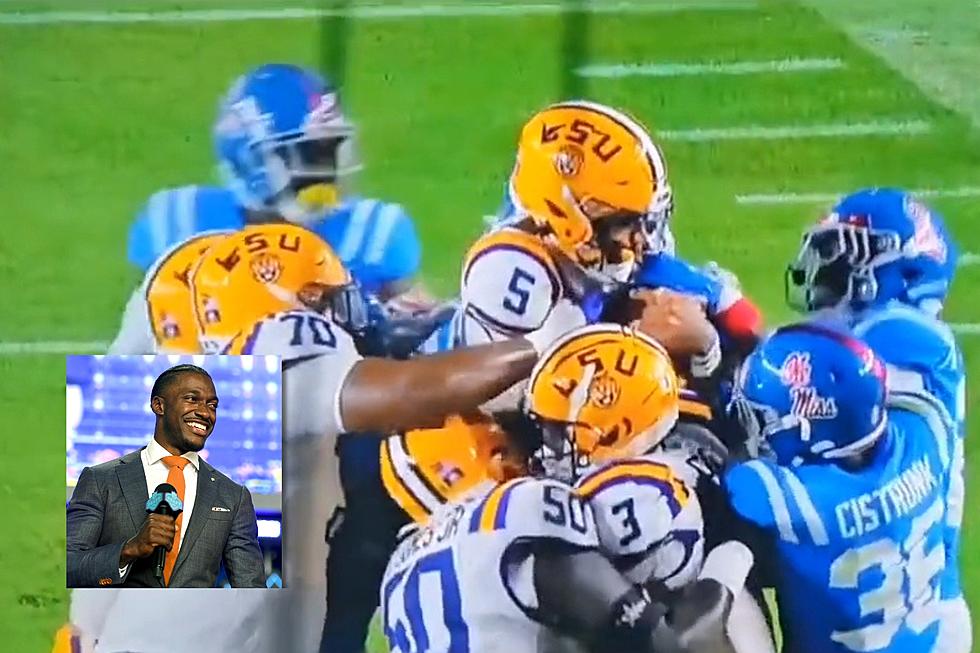 RGIII Faces Backlash for Controversial 'Jesus on the Cross' Comment During LSU-Ole Miss Game
Getty Images, Twitter
During the wild LSU-Ole Miss showdown this past Saturday, Robert Griffin III, the former Heisman Trophy winner and current TV commentator, raised eyebrows with a controversial comment. As LSU quarterback Jayden Daniels was sacked by multiple Ole Miss defenders, Griffin made a questionable analogy, stating, "They lifted that man up to the sky like he was Jesus, letting him know they were gonna put him on the cross right there."
The comment sparked immediate backlash on social media, with viewers labeling Griffin's statement as both "bizarre" and "distasteful." Critics pointed out that regardless of the entertaining nature of the game—which ended in a thrilling 55-49 win for Ole Miss—the inappropriate analogy should not be overlooked.
Known for his charismatic presence and intelligent insights in the booth, Griffin has definitely garnered a following over the last two years as a TV commentator. His offbeat humor is also one of his defining traits, but this time, it seems to have crossed a line for many.
Griffin, an evangelical Christian, likely did not intend any malice with his comments. However, the faith-based comparison was perceived as in poor taste, especially during such a high-profile game.
Griffin has not yet responded to the criticism, and it's unclear whether the fallout will impact his future in sports broadcasting.
Of course, there were some who didn't "see the big deal" about this comments, but one thing is certain: when it comes to sensitive topics, even an accomplished individual like Griffin isn't immune to public scrutiny.
With social media playing a significant role in shaping public opinion, RGIII will likely approach his one-liners more carefully in the future, especially in matters involving religion or other sensitive subjects.
Check out more commentary and reactions over at Saturday Down South.
LOOK: The most popular biblical baby names
Gallery Credit: ELLEN DEWITT