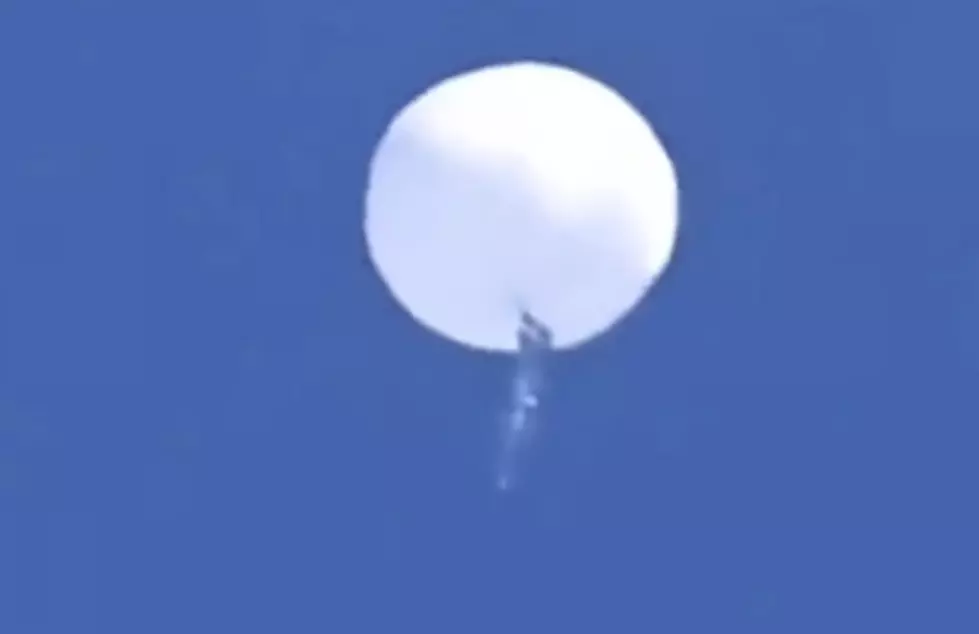 Up-Close Photos Show U.S. Navy Retrieving 'Chinese Balloon' From Ocean
Twitter
We now have a better look at the Chinese surveillance balloon.
The U.S. Navy has shared up-close photos of them retrieving the "Chinese Balloon" from the ocean.
If you recall, the United States shot down the balloon last weekend while it was off the coast of South Carolina.
The operation reportedly involves underwater drones, warships, and inflatable vessels.
In the photos below, you see those in the Navy pulling the fallen balloon onto boats, and they are doing so very carefully out of fear that the balloon could have had explosives attached to it.
The 200-ft tall balloon carried a long sensor package, estimated to be the size of a small regional jet.
As you may imagine the debris field in the ocean is rather wide, with some estimating that it could cover up to  15 football fields.
Here are the photos released by the U.S. Navy on their Facebook page.
Here's the moment the balloon was shot down by a U.S. fighter jet.
LOOK: The states with the most UFO sightings
For each state, we've also included details of famous UFO sightings in that state. Of note is that almost three-quarters of all UFO sighting reports in the United States
occur between 4 p.m. and midnight
, and tend to peak between 9 and 10 p.m. Food for thought next time you're out scoping for alien life. Keep reading to see which states have had the most UFO sightings.
More From Classic Rock 105.1