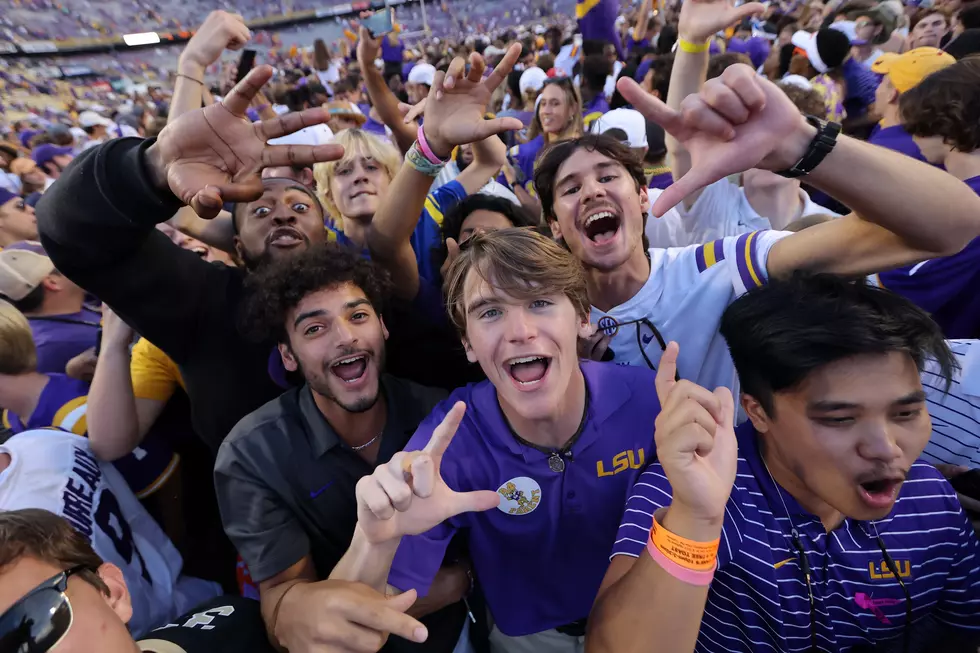 Tiger Athletic Foundation Calls Out SEC Schools After LSU Fined $250,000 for Rushing the Field vs. Ole Miss
Photo by Jonathan Bachman/Getty Images
The LSU Tigers have been fined for fans rushing the field after their win over No. 7 Ole Miss on Saturday.
The Tigers put together a dominating performance to knock off Ole Miss by a final score of 45-20. LSU outscored Ole Miss 28-0 in the second half alone to cap off an amazing game that saw Tigers starting QB Jayden Daniels scoring a combined five touchdowns.
Fans were so excited, they rushed the field after the game.
It was an impressive win for first-year head coach Brian Kelly and his Tigers, but many debated whether or not the victory warranted fans rushing the field.
Usually, a victory celebration like this over Ole Miss is reserved for Mississippi State, but Tiger fans hopped over fences and guard rails to soak up the W regardless of the inevitable fine that would ultimately be handed down to the school.
Many people made the comparison to Tenessee recently storming the field after knocking off Alabama for the first time in 15 years—obviously two very different levels of warranted behavior in the wake of victory.
Of course, there were those who supported fans rushing the field after the win—regardless of what the stakes looked like on paper.
On Sunday, LSU was fined $250,000 by the SEC for rushing the field—the school's third offense since 2014. Before the fine was handed down, the Tiger Athletic Foundation made the announcement that they would be picking up the tab for any fines while also calling out the rest of their conference.
TAF was clearly taking a shot at Tennessee, who crowd-sourced money from fans to cover the Vols fine for rushing the field after taking down Alabama.
Was LSU storming the field embarrassing? Was it necessary? That will forever be debatable and depending on who you ask, you will likely get mixed reactions—but what isn't debatable is that this Tiger team is coming together as the season goes on and the Brian Kelly naysayers are already having to eat crow after calling for his head earlier this season.
The Tigers are far from their final form with a long road ahead, but at the time of this post, they have gone from being unranked to the #17 spot in the top 25 poll, which means there's more work to be done.
Oh, and by the way—Alabama visits Tiger Stadium in two weeks, so it may not be the last time you see fans on the field.
READ ON: See the States Where People Live the Longest
Read on to learn the average life expectancy in each state.