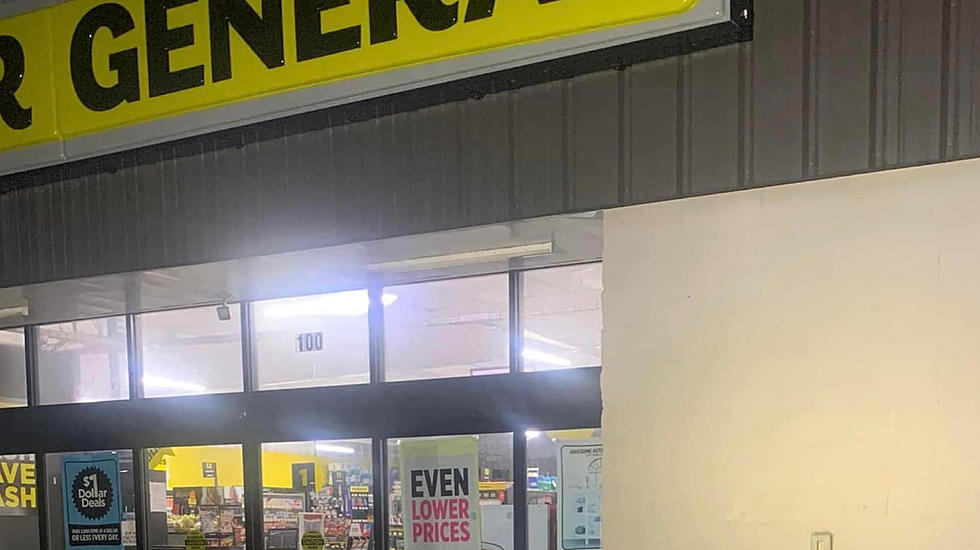 Louisiana Dollar General Employees Surprised by Large Gator Waiting for Them to Open the Store
Photo Credit: Facebook / Plaquemines Parish Sheriff's Office
(Plaquemines Parish, Louisiana) - When anyone from the northern or western part of the country finds out I am from Louisiana they always ask, "do you have alligators running around your town?" This time it is actually true. This morning in Plaquemines parish the employees of Dollar General arrived to find an alligator waiting for them outside the main entrance.
If I were an employee of that Dollar General store, I would've defecated on myself and screamed out of fear. Imagine, you walk up to work, are barely awake, and you wipe the eye boogers out of your eye just to see an alligator. That would be the absolute worst way to begin your workday. Luckily, no one was injured by the gator during the encounter.
Social Media Reacts To The Gator Outside Dollar General
How would you feel if you saw a gator meet you at the entrance of your job? Hey, maybe the gator was just looking for a great deal.
5 Insane Photos of Alligators in the Wild!
Let's hope we don't see anymore Idaho Alligators!