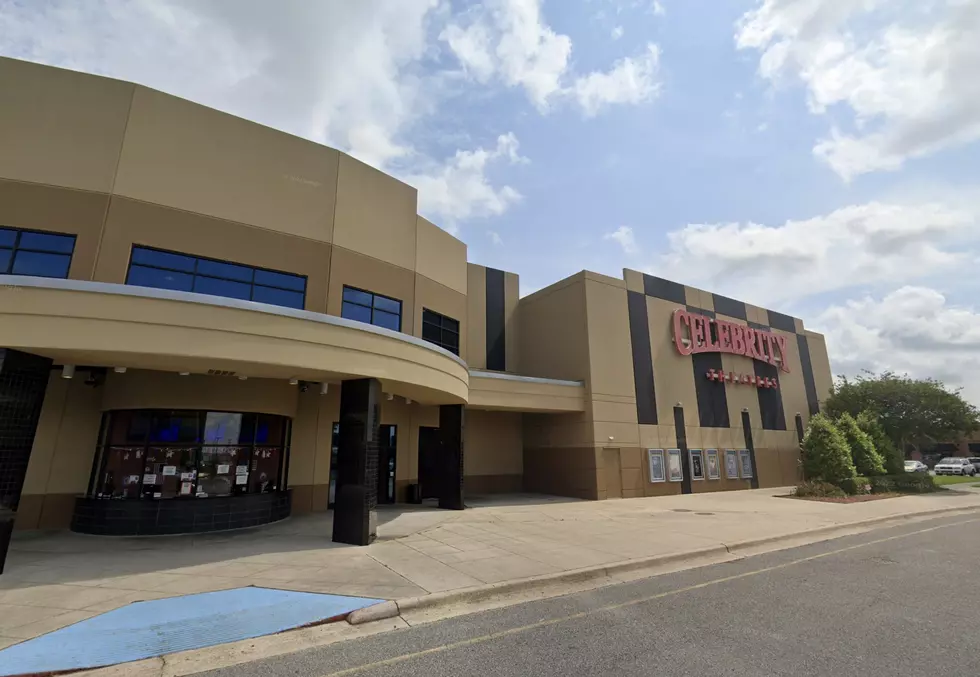 Celebrity Theatres Broussard 10 Announces New Hours of Operation—Will Close 3 Days Per Week
Google Maps
Celebrity Theatres 10 announced it will be closing multiple days per week as new hours of operation have gone into effect at the Broussard movie theater.
The theater made the announcement via its official Facebook page yesterday (Sep. 14) saying their new hours of operation are effective immediately. Celebrity Theatres Broussard 10 will now be closed three days per week.
Celebrity Theatres 10 Broussard will be closed on Mondays, Wednesdays, and Thursdays—essentially going down to a "weekends only" schedule while remaining open on "Bargain Tuesdays."
Effective today, Wednesday, September 14 our Broussard location will be closed on Mondays, Wednesdays and Thursdays. We will continue to serve the Lafayette/Broussard area on Bargain Tuesdays and Friday through Sunday. Thank you for your patronage - see you at the movies!
While Celebrity didn't give any particular reason for the change in hours of operation, patrons expressed their gratitude and support in response to the adjustment.
While Celebrity will be scaling back on their hours of operation, they will still be offering private theatre buyouts for private events and holiday parties.
Follow their updates here on Facebook for any details on new hours or private rentals at Celebrity Theatres Broussard 10 as they look to continue serving Broussard, Youngsville, and parts of south Lafayette.
Here are 50 of your favorite retail chains that no longer exist.
More From Classic Rock 105.1